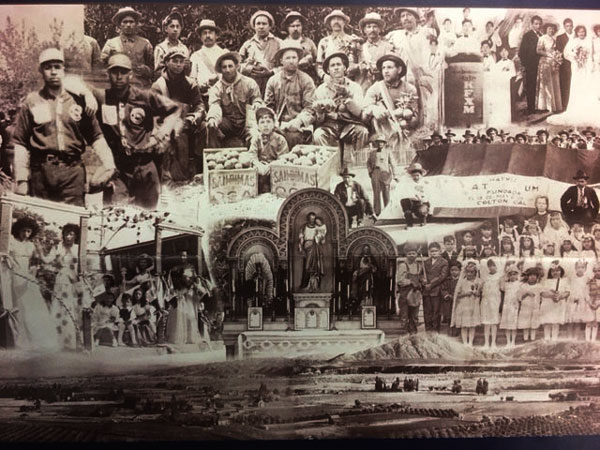 On Saturday, Oct 28 at 2:30 p.m. at the Gonzales Community Center, the Colton Area Museum's (CAM) guest speaker program will feature Dr. Tom Rivera, along with a select panel of local historians, who will share their findings on the research of life in South Colton from 1890-1960.
Well-known for his celebrated "South Colton History Project" which spans the last four years, Dr. Rivera will enhance the project with this public dissemination of his findings, and that of his colleagues. Already collected are the 75 videotaped interviews of long-time South Colton residents.

As Dr. Rivera reports, "these are the social, economic, and political realities of life in our segregated community."
The core of the presentation will be focused on "sharing the findings," as described by Dr. Rivera. He also emphasizes, that he wants to let people know what it was like to grow up in this "city within a city" that celebrated the culture of local residents and nurtured their lives.
Members of the South Colton Oral History Project Committee are Dr. Tom Rivera, Emeritus Dean of Undergraduate Studies, CSUSB; Frank Acosta, retired Colton teacher; Henry J. Vasquez, retired San Bernardino teacher; and Cesar Caballero, Dean of the Pfau Library, CSUSB.
The presentation will include a picture collection of the area provided by Michael Gomez and photo exhibits by Me Salazar, Augie Caldera and Chuck Vasquez.
The projects are sponsored by the Pfau Library at Cal State San Bernardino, the California Humanities Foundation, and the Colton Area Museum.
Community residents and visitors alike are invited to attend this exciting event on Saturday, October 28 at 2:30 p.m. at the Gonzales Community Center.
The Colton Area Museum offers an interesting slate of guest speakers throughout the year who represent a wide variety of perspectives and experiences that are not only informative, but inspirational for those who want to know more about Colton's History – past, present, and future.
For more information about the museum and its programs, contact the museum at (909) 824-8814, or Dr. G at (909) 213-3730.
Dr. G is a regular contributor to the Colton Courier.
---
Join our newsletter for weekly wrap-ups of our community coverage, exclusive advertising opportunities and local business specials!