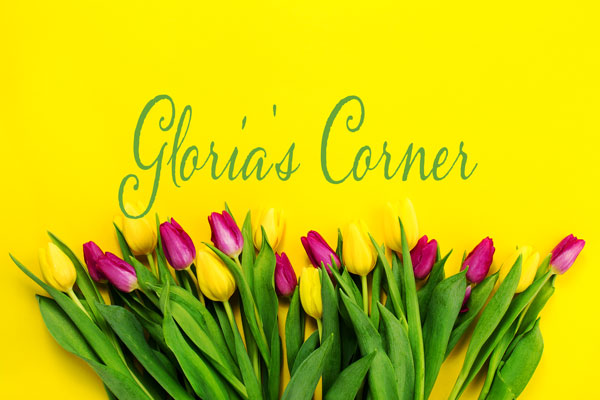 Exhibits, Theatre & Seminars, Workshops:
Wednesday, October 11 – the Redlands Police Department will hold an eight hour training class for multi-unit rental apartment managers/owners and single family rental property owners. The program is focused on education and reducing crime in apartments, condominium complexes and single-family rental housing. For information and to reserve a spot contact Rick Strobaugh at rstrobaugh@redlandspolice.org.
Now to October 15 – the San Bernardino County Museum celebrates Hispanic Heritage Month with the exhibit "El Sueno Americano, Nuestra Contribucion." This exhibit is curated and organized in cooperation with the Inland Empire Latino Art Association. Among the 20 artists being featured are Gerardo Ayala and Ruben Sanchez. The San Bernardino County Museum, 2024 Orange Tree Lane, Redlands is open Tuesday's through Sunday's from 9:00 a.m. to 5:00 p.m. For information visit: www.sbcounty.gov/museum or call: 909.307.2669.

Saturday, October 7 to December 9 – the Robert and Frances Fullerton Museum of Art (RAFFMA) presents "Return to Form: Dennis Hopper Photographs Japan" and "Andy Warhol: Polaroids". RAFFMA is located on the campus of the California State University, San Bernardino, 5500 University Parkway. For information on museum hours and parking call: 909.537.7373 or visit: RAFFMA.csusb.edu.
Now to October 22 – the Redlands Footlighters Theatre presents The Country House by Donald Margulies. This witty and compelling comedy provides a look at a family of performers coming to terms with the roles they play in each other's lives. Performances are held at the Footlighters Theatre, 1810 Barton Road, Redlands at 8:00 p.m. on Fridays and Saturdays with a Sunday matinee at 2:00 p.m. on Sundays. For information and reservations call: 909.793.2909 or email tickets@redlandsfootlighters.org  or visit: redlandsfootlighter.org.
Wednesday's, now to October 26, 2017 – the City of Redlands presents Diabetes Empowerment Education Workshops as part of its Everyone with Diabetes Counts program at the Joslyn Senior Center, 21 Grant Street from 1:00 to 3:00 p.m. These free workshops require pre-registration. For information and to register call: 909.798.7550.
Now – January 7, 2018 – the Sam and Alfreda Maloof Foundation for Arts and Crafts presents New Native: Toward New Mythologies at the Jacobs Education Gallery Center featuring more than 50 works by eleven indigenous artists. According to curator and artist Tony Abeyta (Navajo), "We are exploring ways that traditional forms and practices, iconography and ancestral mythologies influence the expression of contemporary Native artists' modernity, technology and social priorities." Featured artists (and tribal affiliations) include: Christi Belcourt (Metis), Gerald Clarke, Jr. (Cahuilla), Craig George (Navajo – Dine), Steven Paul Judd (Kiowa/Choctaw), Monty Little (Dine), Cannupa Hanska Luger (Arikara/Hidatsa/Mandan/Lakota), Kent Monkman (Cree), Cara Romero (Chemehuevi), Diego Romero (Cochiti Pueblo), and Preston Singletary (Tlingit). Admission is free. For information and gallery hours call: 909.980.0412 or visit: malooffoundation.org. 
Save the Date:
Friday, October 6 – Bloomington High School, 10750 Laurel Ave. will hold a Ribbon Cutting Celebration of its newly constructed Stadium at 4:30 p.m. Tailgate and opening ceremonies begin at 5:30 followed by a game vs. Colton High School. The new stadium was funded by bond measures B & G. For information call: 909.580.5004.
Friday, October 6 – Hispanas Organized for Political Equality (HOPE) present Latina Empowerment Day at The Mission Inn Hotel & Spa, 3649 Mission Inn Ave., Riverside, from 8:30 a.m. to 3:00 p.m. This one-day event features workshops on California energy and environmental policies, financial success, and negotiations. In addition to networking opportunities the conference endeavors to strengthen skills and knowledge on a variety of issues. For ticket information contact: www.evenbrite.com.
Saturday, October 7 – the San Bernardino Chamber of Commerce presents Rendezvous Back to Route 66 from 10:00 a.m. to 10:00 p.m. in downtown San Bernardino. This city-wide event is a tribute to classic car culture and will feature more than 900 vehicles. In addition to custom cars there will be entertainment, food, vendors, and a beer garden as well as an open header contest and a poker run.  For information visit: http://rendezvoustoroute66.com  or call 909.885.7515.
Saturday, October 7 – the San Bernardino Symphony opens its 2017 – 2018 season with Southern California Premiere of Big Sur: The Night Sun by composer John Wineglass. Performance starts at 7:30 p.m. at the California Theatre of the Performing Arts, 562 W. 4th Street, San Bernardino. In addition the program includes: Copeland's Fanfare for the Common Man; Tchaikovsky's Symphony No.4; and Stravinsky's The Firebird.  Guest conductor is Anthony Parnther. For ticket and seating information call: 909.381.5388 or visit: www.sanbernardinosymphony.org.
Saturday, October 7 – the 11th Annual DisABILITY Sports Festival at California State University, San Bernardino, 5500 University Parkway from 8:00 a.m. to 3:30 p.m. This free one-day event provides opportunities for people with disabilities to try more than 20 different sports and activities and connect with local clubs, leagues and programs. The event is open to all ages with any physical or developmental disability. Early registration is strongly encouraged so organizers can obtain an accurate count for t-shirts, volunteers, food vendors and emergency personnel. For information call: 909.537.5352 or visit: https://www.csusb.edu/disability-sports/registration.
Saturday, October 7 – the San Bernardino Police Foundation presents the 2nd Annual Brews, Blues, Badges & BBQ from 12:00 to 6:00 p.m. at the Brew Rebellion, 160-176 North Leland Norton Way, San Bernardino. Doors open at noon and food will be served at 1:00 p.m. This event features good food, jazz music, vendors and beer. A specialty brew honoring Officer Gabe Garcia, made and bottled with a keepsake label, will be available for purchase. For ticket information visit: bluesbrewbadgessbbq2.eventbrite.com.
Wednesday, October 11 – the Big Hearts for Little Hearts Guild presents Oldies But Goodies: Dishes for Wishes at the National Orange Show Events Center, Renaissance Room from 4:30 to 8:30 p.m. this fundraising event features Martha Green. For ticket information call: 909.709.2061; email: bhlh@llu.edu or visit: www.lluch.org/dishes.
Thursday, October 12 – the San Bernardino Valley College Library, 701 S. Mt. Vernon Ave., presents the 3rd Annual Horror Film Festival film screening and discussion of the classic 1982 classic "The Thing" from 6:00 to 9:00 p.m. in Library 149. This is a free event and the public is invited.
Saturday, October 14 – the Humane Society of San Bernardino Valley presents Ante Up For Animals: Casino Night & Dog House Auction "Howler" Ween Party at the Humane Society, 374 West Orange Show Road, San Bernardino from 4:30 to 9:00 p.m. This event for attendees over 21 will feature raffles, food, and entertainment. Costumes are welcomed, but not required, there will be a contest for best costume. For ticket information call: 909.386.1400, ext. 218.
Saturday, October 14 – Ray Anderson accompanied by San Bernardino Mayor Carey Davis and Major Dan Henderson of The Salvation Army will cycle their way through San Bernardino in the 70:70K Ride starting at 8:00 a.m. This fundraising event for the Salvation Army's Path to Prosperity transitional living program hopes to raise funds to purchase and rehab houses providing men with a safe, sober home while completing their recovery, job training, education and maintain a job. Everyone is invited to ride along, riders can ask family and friends to support their efforts with a per-kilometer donation. To sign up for the whole ride or a short segment call: 909.230.2922 or visit: 7070Ride.Weebly.com
Saturday, October 14 – Omnitrans will hold its 2nd Annual Sidewalk Chalk Art Contest  at the San Bernardino Transit Center, southwest corner of Rialto Ave. and E Street in San Bernardino from 8:30 to 11:30 a.m. This free event features refreshments, live music, promotional giveaways and cash prizes for artists. The theme for the contest is "Connecting our Community." Prizes will awarded in the adult category. All children 13 and under who participate will receive a prize. For information: visit: www.omnitrans.org
Favorite Quote:
" I think the Public Library system is one of the most amazing American institutions. Free for everyone. If you ever get the blues about the status of American culture there are still more public libraries than there are McDonald's. During the worst of the Depression not one Public Library closed their doors"
---
Join our newsletter for weekly wrap-ups of our community coverage, exclusive advertising opportunities and local business specials!