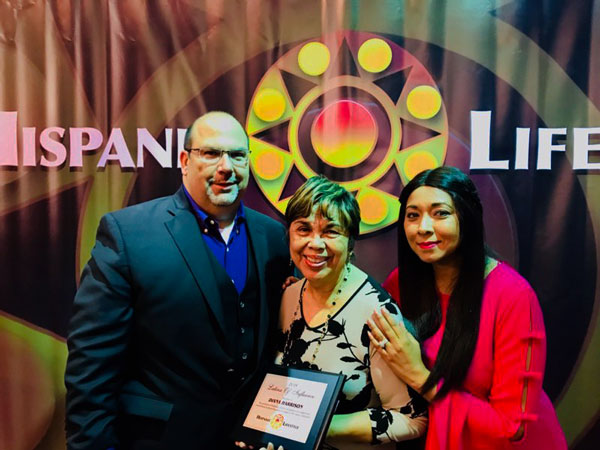 Hispanic Lifestyle hosted its 6th Annual Latinas of Influence two-day conference that took place at the Ontario Airport Hotel last Wednesday and Thursday, April 4 and 5 that brought together Latina business owners, professionals, artists, entertainers and community leaders from throughout the nation.
Workshops, networking and panel discussions were featured, culminating with a celebration that recognized this year's Latinas of Influence – 31 in all.

Diana Harrison Martinez was one of those exceptional women – she was the former co-publisher and managing editor of El Chicano. Richard Sandoval, president of Hispanic Lifestyle, created a touching video tribute of Diana's accomplishments as the leader of Inland Empire Community News (IECN).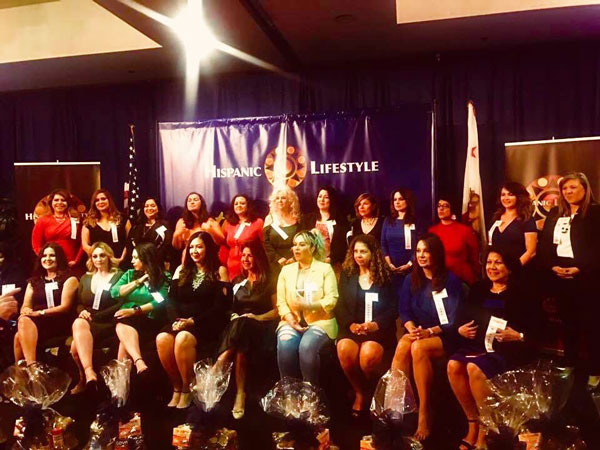 Other Latinas of Influence recognized are:
Alex Meneses Actress, Community Volunteer
Alma Vivian Marquez           CEO, Del Sol Group, Policy and Public Affairs – Founder of La Comadre
Celia Alvarez Munoz Mixed Media Artist and Activist
Chiquis Rivera           Singer, author, entrepreneur, and television personality
Cynthia M. Ruiz         Author, Professor, Inspirational Speaker, Leadership Expert and Executive Coach.
Delia Carbajal Hauser           Owner, Rumba Room Live
Dolores Arredondo   VP Marketing, Wells Fargo Bank, Community Leader
Dr. Ana Ponce            CEO, Camino Nuevo Charter Academy
Edith Sanchez            VP Southern California Region, J.P. Morgan Chase Bank
Elda Devarie  Owner, EMD Sales Inc and Founder of Bags of Love, a nonprofit
Erika Beskar  Engineering Manager & SMTS, Texas Instruments
Hilda Sandoval, PhD, LMFT  Marriage & Family Therapy/Campaign Development/Social Marketing
Jasmin Zamora          Communications, Combined Insurance, Community Leader
Jessica A. Acosta, CISEC         Owner, Environmental Consulting Service
Justina Machado       Actress
Karen Lozano, Ph.D.  Ph. D. Mechanical Engineering and Materials Science Department, Rice University
Liz A. Garcia    Founder & CEO/ Stay Limitless Transformational Coaching and Leadership Training
Liz Cahn-Castruita    CEO/Publisher Westcoast Magazines
Maritere Rodriguez Bellas    Author
Dr. Michele Summers Colon Physician, Surgeon, health coach, yoga teacher, anatomy instructor, author,
Miriam Marsh Sifuentes       CEO, M Power & Associates
Myrna Castrejón       Executive Director, Great Public Schools Now
Natalie Sanchez, MPH           Healthcare Strategy and Operations, Filmmaker
Olga Camargo, AIF® CEO/Founder, FARO Associates, LLC
Patricia Mota, MPA    President/CEO Hispanic Alliance for Career Enhancement (HACE)
Patty Garcia   VP Programs and Operations, Latino Center for Leadership Development
Ruth Lopez Novodor CEO, Beverly Oncology & Imaging (BOI) Medical Group, Inc.
Ruthy Argumedo       AVP Community Engagement, Molina Healthcare of California
Sandra Avila President and CEO, Avila Entertainment
Stephanie Otero CEO, Feeding America Riverside | San Bernardino