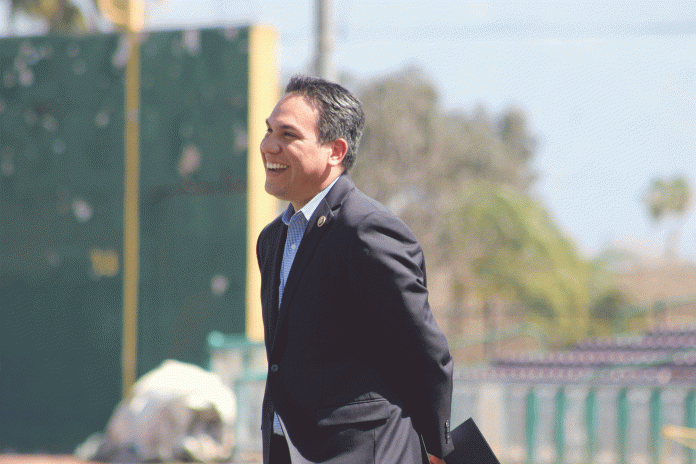 Local congressional representatives commented on the future of the nation's health care system, after House Speaker Paul Ryan (R-Wisconsin) decided to pull his 'Obamacare' busting bill from the floor last Friday.
"I always have and always will be committed to working together to strengthen the ACA," Aguilar said in a prepared statement. "But I will not support policies that threaten Inland Empire families."

The American Health Care Act, which intended to replace and eliminate the Affordable Care Act, would have reduced subsidies, repealed penalties imposed on individuals that don't buy coverage, eliminated taxes, and reduced Medicaid funding.
Garnering support for the AHCA turned into an arduous task for the House Speaker due to a report released by the nonpartisan Congressional Budget Office on the plan's impact. According to the CBO's report, 24 million Americans would have lost health coverage under the GOP's plan. In addition, the bill would have allowed insurance companies to charge older adults up to five times more for coverage, driving up premiums by as much as 25 percent.
Representatives on both sides of the aisle became alarmed by the information, citing fiscal and social concerns for their opposition.
President Donald Trump criticized House Democrats and several Republicans on March 24 for effectively killing the AHCA.
"As you know, I've been saying for years that the best thing is to let Obamacare explode and then go make a deal with the Democrats and have one unified deal," Trump told the Washington Post last week. "And they will come to us; we won't have to come to them. After Obamacare explodes."
Mark Takano (D-Riverside) said the failure of the AHCA was the result of the GOP's inability to construct a viable plan. He hopes both parties can work together to improve Obamacare.
"It is time for my colleagues across the aisle to work with Democrats to improve the Affordable Care Act, which has helped insure millions of Californians and nearly 100,000 people in our community alone," said Takano. "Working together, we can make healthcare more affordable and more accessible for families across the country."
Aguilar echoed Takano's statement: "Democrats have been willing to work together with Republicans to strengthen the Affordable Care Act for seven years, but rather than take us up on that offer, Republicans wrote a bill in secret, hid it from lawmakers and the public, and tried to ram it through Congress in less than 20 days," he said. "The Republican bill was so flawed that their own party couldn't get behind it."
Paul Cook (R-Yucca Valley) did not publically express commitment to favoring the Obamacare repeal, though he did tell constituents on March 17 that he would do his "due diligence" to make sure he was voting for a viable alternative.
"I still have some problems, reservations on it," Cook confirmed in a video posted to his Facebook page on March 17. "Just by one vote you're not going to change the whole thing. There are a lot of people that can be at risk with the wrong vote."
Ken Calvert (R-Corona) agrees with Trump's assessment of Obamacare's inevitability to fail– surmising that the eventual collapse of the system is intended to bring about single-payer, government-run health care.
"Americans were not able to keep the health plans they liked, lost access to doctors they preferred, experienced premium and deductible increases, and saw health care providers leave the marketplace in droves – all while the federal deficit continues to soar to record levels," reads a press statement.  "Doing nothing is not an option. Someone has to act responsibly and offer real health care solutions for Americans."