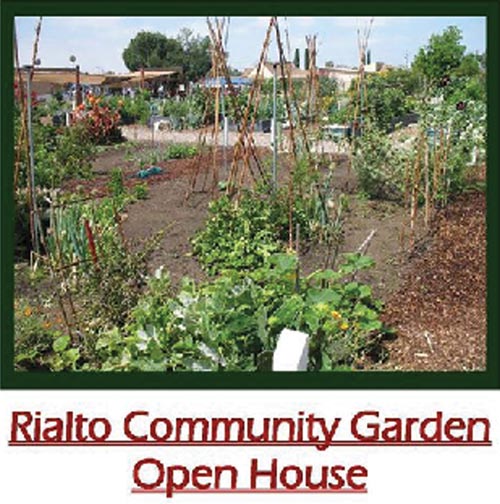 Do you have a green thumb or do you want to learn how to get one?
Do you need mulch?

How about some extra plants and vegetables for your home garden?
Come out on June 3rd between 10:00 am and 1:00 pm for the Rialto Community Garden Open House at 539 N. Acacia Ave. (behind Grace Lutheran Church).
The event will offer plant and vegetable sales, information booths, garden tours and free kids crafts.
For more information call (909) 421-7221.