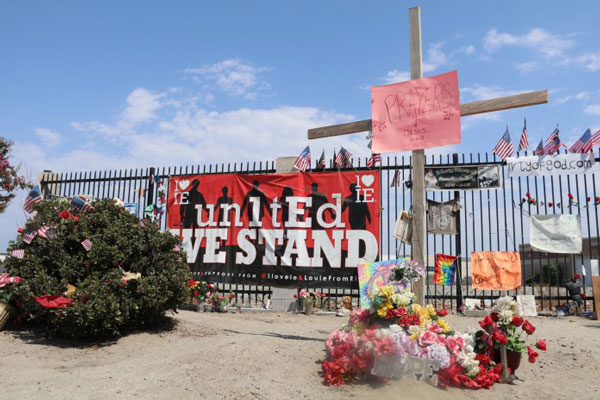 Friends and family members of gun violence victims will be gathering at San Bernardino City Hall Saturday to call for stricter gun control laws across the nation.
The San Bernardino-focused March for Our Lives event, being organized by the families of the Inland Regional Center mass shooting victims and faith based leaders, calls on those frustrated with mass shootings and gun-related tragedies to demand lawmakers to find solutions.

"As families of the victims and survivors of the Dec 2 shooting, we support the ban of sales of military grade weapons," reads a press statement. "Such weapons have no place in the hands of the general public. These weapons of war make our families, our students, our law enforcement and first responders unsafe and vulnerable to such horrific attacks."
 Discussions surrounding gun control and the accessibility of military grade weapons are once more at the forefront of political discussions across the country. The recent mass shooting at Stoneman Douglas High School in Parkland, Florida last month sparked an emergence of student activism that is calling on lawmakers and interest groups like the National Rifle Association to take responsibility for gun violence.
The United States currently has an estimated 270 million to 310 million guns in circulation. That's nearly one firearm per American (U.S. population is currently at 320 million), according to the Gun Violence Archive.
Inland Congregations United for Change organizer Sergio Luna explained that recent tragedies have encourage faith based leaders to align their efforts around gun violence reduction with national efforts.
"These assault rifles are weapons of war," said Luna. "They're not safe for anyone."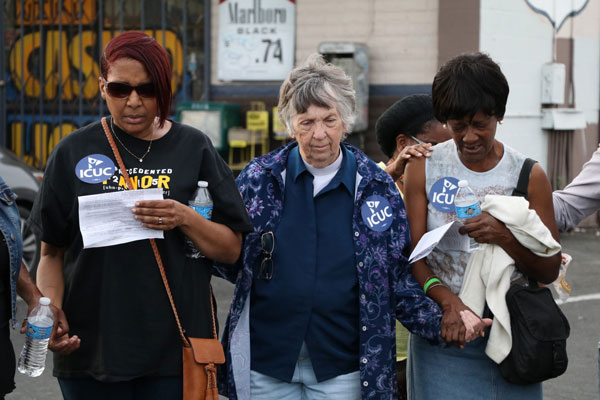 ---
Who: The Healing Grove Project, Families of Victims, and Survivors, ICUC, SEIU
What: March For Our Lives San Bernardino
Where: San Bernardino City Hall 290 N D St, San Bernardino, CA 92401
When: Saturday March 24, 2018 at 10 a.m.