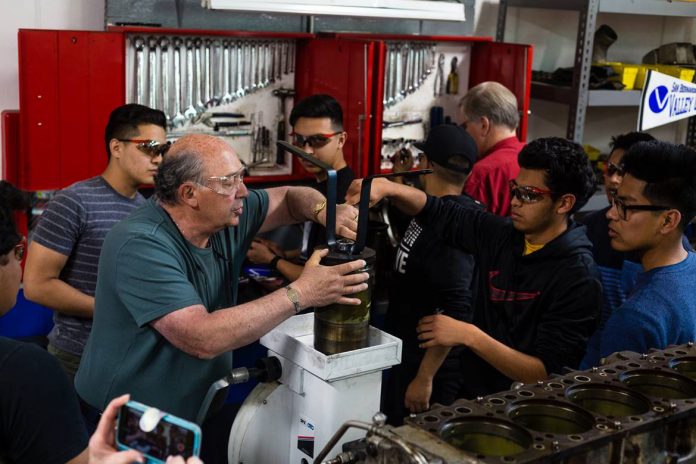 The San Bernardino Valley College Foundation has been named one of 42 non-profit recipients of the 2018 Environmental Champions Grant presented by Southern California Gas Company (SoCalGas). The $25,000 grant will support San Bernardino Valley College's (SBVC) Automotive and Heavy/Medium Duty (Diesel) departments.
SoCalGas' Environmental Champions Initiative supports organizations advancing innovative environmental projects. Specifically, those contributing toward growth in clean water, clean air, and clean energy, with a special emphasis on underserved communities. The Initiative has awarded more than $1.5 million since its 2015 inception.

"This will allow students to gain hands-on experience with state-of-the-art equipment," said Albert Maniaol, SBVC Dean of Applied Technology, Transportation, & Culinary Arts. "The partnership between SBVC and SoCalGas is a win-win for students and our community."
SBVC's Automotive and Diesel departments strive to maintain cutting-edge curriculum and equipment to support a cleaner future. As transportation remains the largest producer of greenhouse gas emissions in California, the demand for a trained workforce in cleaner fuel and engines is evident.
Grant funds will be used to purchase the equipment necessary to expand the compressed natural gas, electric, and hybrid heavy-duty engine repair training program. The program aims to equip students with the skills they need in a continuously-evolving, highly technical field.
"The SBVC Foundation is proud to represent innovative programs that pave the way to a better future," said SBVC Director of Development and Community Relations Karen Childers. "We are very grateful to SoCalGas for their support."