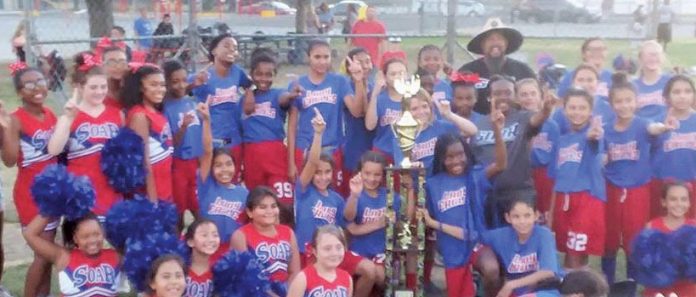 SOAR Charter Academy is a K-8 public tuition free charter school in San Bernardino. SOAR currently services 463 students across the grade levels and offers a variety of extra-curricular activities and enrichment classes including Spanish, music, communications, art, and competitive sports.
For the first time ever, SOAR had an overwhelming interest in flag football from our female population in grades 5th – 8th . Coach Mark Armenta put together SOAR's first time ever, all girls, flag football team.

As the season began, the girls gave 110% during each practice and entered the championship game undefeated. On Thursday, Oct. 5, the girls took home the championship trophy against New Vision Charter school with a score of 14 to 7.
Submitted by Tammi Fort, SOAR Charter Academy Communications Director. Please send similar submissions for consideration to iecn1@mac.com
---
Join our newsletter for weekly wrap-ups of our community coverage, exclusive advertising opportunities and local business specials!