Opening ceremonies for the 48th Annual Little League Western Regional Baseball Tournament took place prior to the last game on Sunday, and was highlighted by the Parade of State Champions with all 12 teams on the field. Teams and fans were treated to a special fly-over by one of the helicopters from the San Bernardino County Sheriff's Department Air Division. Mayor R. Carey Davis from the City of San Bernardino threw out the ceremonial first pitch. The new Western Region Director, April Meehleder, presided over the ceremonies and welcomed teams to the Western Region Headquarters.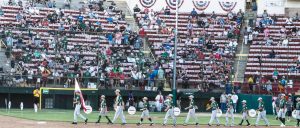 Having played the most games to get to the Western Regional, Park View Little League of Chula Vista (south of San Diego) represented Southern California. This was its second trip to San Bernardino in three years and third in nine years. In 2016 and 2009, Park View LL won the West Region and went on to play in the Little League Baseball World Series; bringing home the title in 2009. Park View LL defeated Northern California, represented by Tri-City Little League from Rocklin, who made their first appearance in the regional.
Southern California was defeated by Nevada 5-3 on Monday and played Arizona on Tuesday.
The semifinals for the Northwest Region will take place at noon on Thursday, August 9, and Friday, August 10, with the championship game set for Noon on Saturday, August 11. The West Region semifinals will be held at 6 p.m. on Thursday and Friday with the championship game at 6 p.m. on Saturday.
The winners of both Regions will see their first action in the Little League Baseball World Series on Friday, August 17.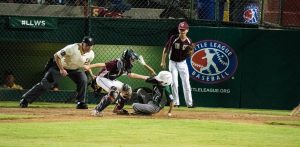 The Western Regional semifinals and championship games will be broadcast live on ESPN with the remaining games being carried on ESPN+.
All West Region and Northwest Region tournament games will be played at Al Houghton Stadium on the Little League Western Region Headquarters site, 6707 Little League Drive, San Bernardino, CA. Admission for all games is FREE.
For more information on the Little League Baseball West and Northwest Regions, visit LittleLeague.org.