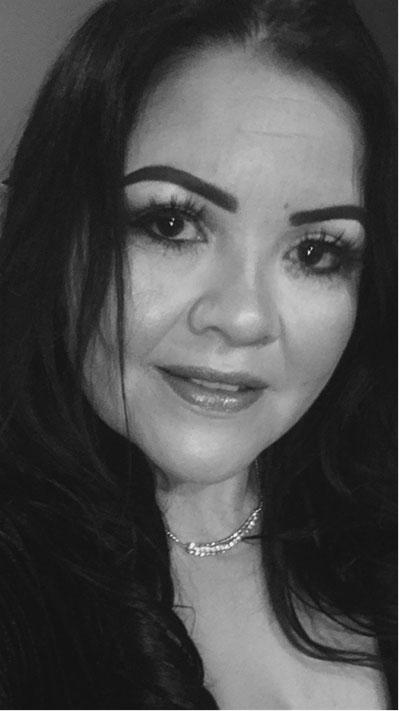 For 81 years the federal Randolph-Sheppard Act has helped blind Americans build their own businesses and gain economic self-sufficiency. Two people in San Bernardino, Calif., are strong advocates for the law because of the difference it made in their lives.
One of them, Rep. Pete Aguilar, is serving his first term in Congress. His grandfather, a Korean War vet, was able to open his business after he was diagnosed with retinitis pigmentosa, a condition that leads to a gradual loss of sight. The opportunity came about because of the Randolph-Sheppard Act.
Aguilar remembers the situation well because he spent his early years working for his grandfather, who operated a cafeteria at the San Bernardino County Superior Courthouse.
"My grandfather gave a lot to his country and that's why I'm so glad America was there for him when he needed it," says Aguilar. "The Randolph-Sheppard Act has had a remarkable impact on my family and many, many others. That's why I strongly support the openings it provides to entrepreneurs who are willing and qualified to run their own businesses despite their impairments."
One of the congressman's constituents is now operating the cafeteria at the San Bernardino Superior Court – Civil Division. Gloria Blanco, who's 42 years old, lost her sight as a teenager because of stargardt disease, a form of juvenile macular degeneration.
"I was on public assistance and barely able to feed my three kids until I found out about this program for blind people. I went back to school to get the training I needed and now I have six employees. I can't express how grateful I am," she says.
Blanco operates six food service operations, located at two state office buildings, two courthouses and two U.S. Postal Service locations in the area.
Aguilar says, "We build our laws to provide opportunities — it doesn't get much more American than that. My grandfather didn't let his visual impairment define him, and I know there are thousands of Americans just like him today who are earning their way through their food service operations. I encourage everyone in our government who plays a role in implementing the program to keep it strong and growing as it has been for over eight decades now."
Currently there are about 2,500 blind Americans across the U.S. who are operating their own food service businesses as a result of the Randolph-Sheppard Act. Of those, there are more than 40 blind entrepreneurs who run companies that support American troops by providing high quality, healthful meals on military bases.
A partnership of experienced blind entrepreneurs, who operate food service operations in multiple locations across the country, has submitted a proposal to serve as the food provider for 15 Marine Corps bases in the U.S.