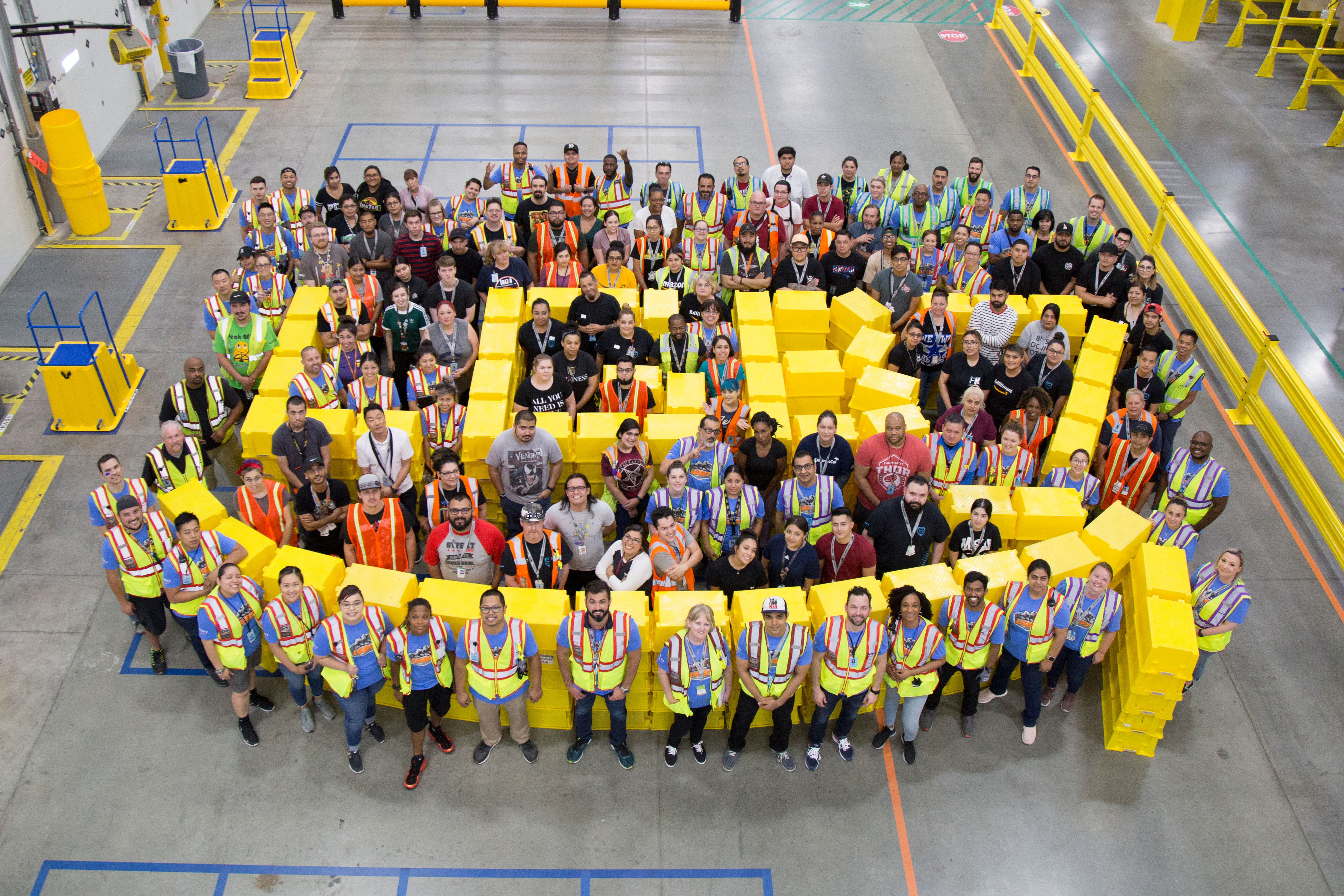 Amazon recently welcomed nearly 250 new employees for Day One at its more than 850,000-square-foot fulfillment center in Rialto, California. Amazon's first cohort of employees will be joined by over 750 more full-time associates to pick, pack and ship customer items such as books, small electronics, school supplies and home goods. The employees work alongside innovative technologies, including Amazon Robotics, on a daily basis to fulfill customer orders.
On top of Amazon's $15 minimum wage, full-time employees will receive industry-leading benefits starting on day one including:
comprehensive full health, vision and dental insurance, 401(k) with 50% match;
Amazon's innovative Career Choice program which pre-pays 95% of tuition for courses in high-demand fields. Since Amazon launched Career Choice in 2014, more than 16,000 employees have pursued degrees in game design, nursing, IT programming and more.