Artificial Intelligence in Business: How the Inland Empire Chamber is Pioneering the Future of Efficiency
3 min read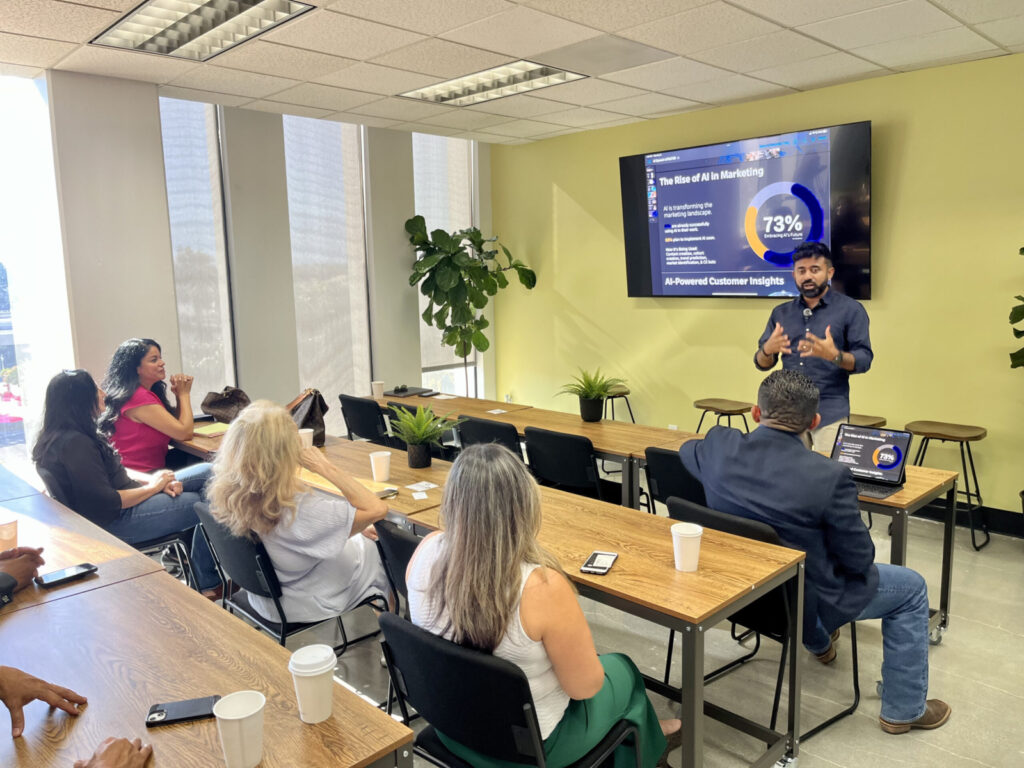 On August 23rd, the Inland Empire Regional Chamber of Commerce (IERCC), in partnership with Studio D, hosted a groundbreaking briefing titled "Unlock Business Efficiency with AI" at Studio D in Downtown San Bernardino. The event aimed to shed light on the transformative power of Artificial Intelligence (AI) in the business landscape.
Dan Perera, CEO of JX.Design, opened the discussion with a focus on the Personalized Customer Experience. "AI knows what you're going to buy next year," Perera remarked, citing how platforms like Instagram can predict purchasing behaviors based on user interactions. "We've been engaging with bots for the past 10-15 years. The more customer data collected, the more their experience improves." He cited Starbucks as an example, explaining how the company uses AI to offer personalized promotions based on individual purchasing habits.
Perera also touched on the Ethical Considerations and Challenges of AI, emphasizing the importance of data privacy and the ability for users to turn off data tracking on various apps. "Companies are capturing data, using it, and selling you products," he said.
Drawing parallels between the current apprehensions about AI and the fears surrounding the .Com era, Perera stated, "No one is going to lose their job, but you need to learn to navigate AI to KEEP your job." He stressed the importance of adapting to AI, sharing a personal anecdote about his father's business struggles due to a lack of computer literacy.
Sal Ayala, CEO of UNIKO Biz Solutions, also shared insights, emphasizing the importance of focusing on core strengths and outsourcing the rest.
Gabriel Rangel, Chair of the Technology Committee at IERCC, announced his upcoming attendance at a tech conference in Dubai next month.
Edward Ornelas, Jr., CEO and President of IERCC, shared his experiences with ChatGPT. "I've been experimenting with ChatGPT, and it's very literal," Ornelas said. "Speak to it the same way you would speak to a new employee." He emphasized the importance of clear instructions when interacting with AI tools.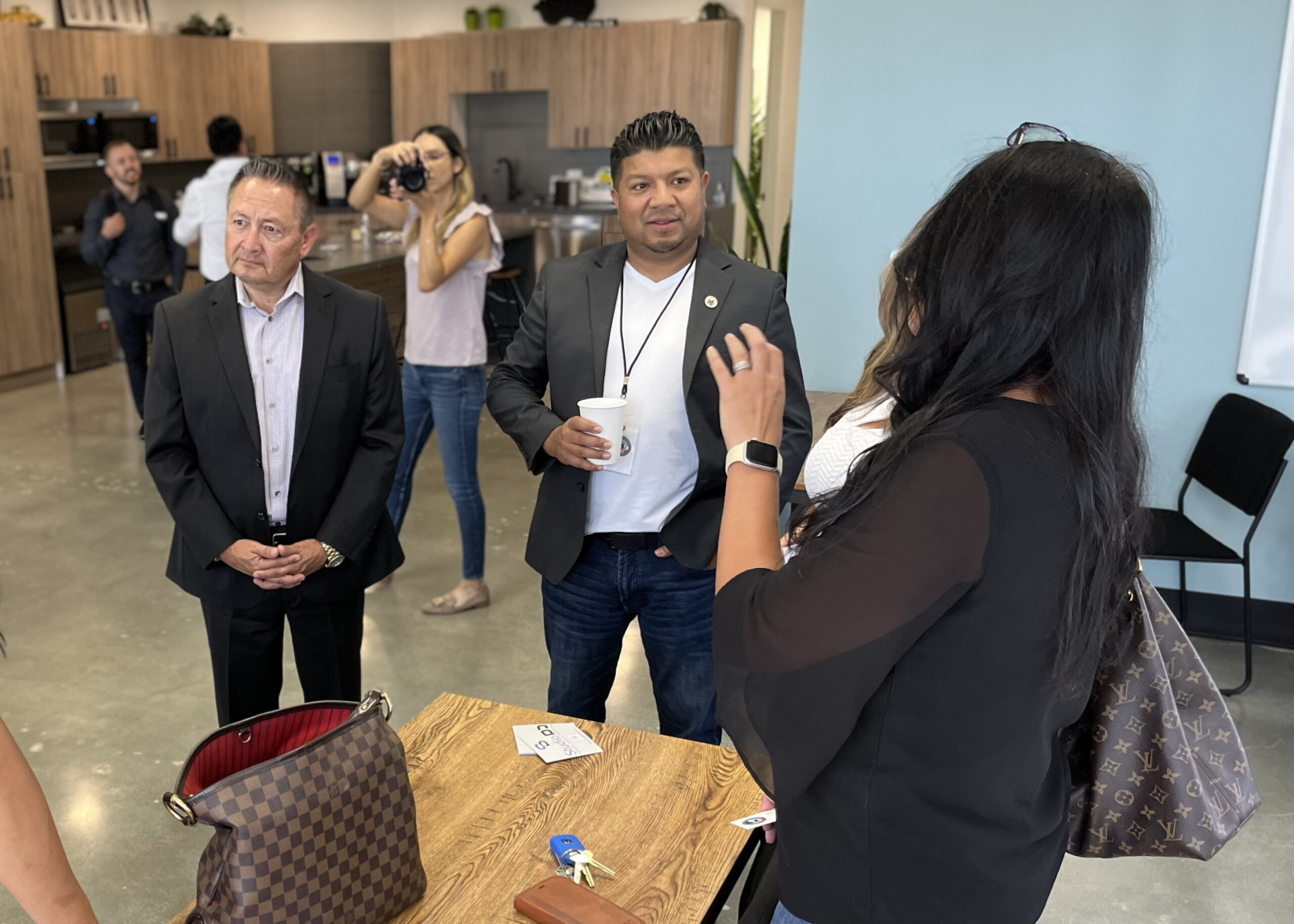 The Future of AI in Marketing was another hot topic. Perera mentioned various AI tools, including Firefly and Jasper, and how they're revolutionizing design and marketing processes. "AI is increasingly learning itself," he said, urging attendees to familiarize themselves with AI tools.
Artificial Intelligence, or AI, refers to the capability of a machine to imitate intelligent human behavior. It's revolutionizing the way businesses operate by automating routine tasks, offering predictive analytics, and enhancing customer experience. As per a report by McKinsey & Company, AI could potentially deliver additional global economic activity of around $13 trillion by 2030.
The briefing also highlighted the emerging field of prompt engineering, with jobs in the sector reportedly paying between $150K-350K. This specialization focuses on optimizing the use of prompts in AI.
The event concluded with a call to action: humanize AI to elevate efficiency. As AI continues to evolve and learn, businesses must adapt and harness its potential to remain competitive.
About 40 professionals, industry experts, and entrepreneurs attended the event, leaving with a deeper understanding of AI's role in shaping the future of business.
For more information about future events hosted by IERCC, please visit their official website or contact them at info@iechamber.org.