History of Laughlin, Nevada
4 min read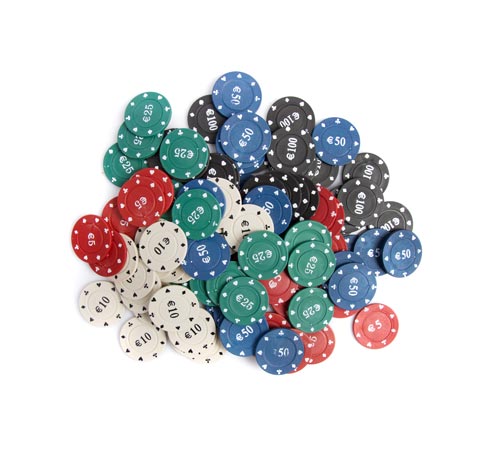 Laughlin, Nevada has a most intriguing history. Until 1964 Laughlin was merely a wide spot along the Colorado River. Don Laughlin changed all of that. Most of the millions of people that have visited the 8-10 thousand habitants know all about its development into a boomtown.
It's considered that it is the third largest gambling city in Nevada, after Las Vegas and Reno.
But what about its history prior to the arrival of Don Laughlin? Archaeologists say that the area has a pre -historical identity going back 2,917 years-900 B.C. For you biblical scholars, King David ruled the Jewish state around 1000 B.C.E. (Before the Christian Era) Artifacts identify the civilizations of the Patayan and Anasazi Indians as the inhabitants in the Colorado River area.
The Anasazi Indians have had my interest for many years. Their cultural habits parallel those of the Athabascan Indians, that migrated from Alaska. But about 1000 A. D. they disappeared from much of recorded history.
In my study of Mexican history, The Aztec history that dominated Mexico until Cortez conquered them, just appeared out of nowhere. Slaves at first, then great warriors. Several scholars see a connection between the Anasazi and the Aztecs. Me too.
Culturally, habits, religious practices were very similar.
The Patayan Indians were very primitive and primarily agrarian. Their culture was very Hakataya. Their name Patayan comes from the Quechan language and means "old people." As previously mentioned, their history is an ancient one. They seemingly disappeared from history in the 15th century.
In 1857 Lt. Edward Beale surveyed the tri-state for the U.S. government and camels were used to carry mail. In 1863, mining began in lower Nevada. Between 1858 and 1902, Pyramid Canyon was decided as the Place for Davis Dam.
In 1931 gambling became legal in Nevada. This was the height of the Great Depression. In 1935 President Franklin Delano Roosevelt dedicated the Hoover Dam.
How can any American ever forget December 7, 1941? I was fourteen years old and it affected me greatly. Yet, in 1942 construction started and stopped on the Davis Dam. The last steamboat ran the Colorado River; the last precious metal was taken from the Katherine Mine and Bullhead City was created.
Four years later in 1946, construction was begun again on Davis Dam. It was finished in 1953.
Then came Don Laughlin. He was born in Owatonna, Minnesota, 50 miles from Minneapolis, and grew up on a farm. He went to a country school-graduating only from the eighth grade.
Laughlin began his business skills at an early age. After trapping enough muskrat and minx skins, be bought a few slot machines and he was earning $500.00 per week before he was 17 years old. His Principal gave him a choice; education or gambling. He sold out and left Owatonna for Las Vegas.
He bought the 101 Club in North Vegas. In 1967 he sold it for $165,000 and purchased a rundown eight-room bar and motel, 12 slot machines and two gaming tables. He sold all-you-can eat fried chicken for $.98 and rented one room while his family stayed in three rooms. He was 30 years old.
From this humble beginning, Don, his wife, the former Betty Jones, their two sons, Dan and Ron and daughter Erin, have built a multi-million facility that is the only family owned hotel/casino in Laughlin.
Twenty years after beginning his Laughlin dynasty, Don built a $3.5 million bridge that connected Nevada and Arizona, linking Laughlin and Bullhead City.
A major reason why Don has continued prospering while other casinos are dying is due to his creative amenities. Buffets, bowling alley, children play grounds, movie theaters, Hollywood entertainment, R.V. parking, dancing ballroom, a local pharmacy, and a continual addition. He also has established a unique car show for the auto fans. It seems that every year he adds on a new attraction.
1966-Don Laughlin opened the Riverside Resort.
1967-the second Casino was opened in Laughlin as the Nevada Club. It later became the Golden Nugget. In 1968 the Crystal Palace was opened. In 1979, the Pioneer Hotel/Casino was opened.
1980-one of my favorite Casinos was opened. It is small-no hotel-but a great restaurant. Stella and I always eat there.
In 1981, the Edgewater opened. In 1984 Bullhead City was incorporated.
In 1987, Don Laughlin built the bridge between Laughlin and Bullhead City. Also in 1987 the Colorado Belle was opened. In 1988 both Harrah's and the Ramada Express opened.
In 1996 the fifty-store Horizon Outlet Center opened on Casino Drive. In 1998 the Gold River Casino was changed to the River Palms Resort Casino.
In 1999 Don Laughlin opened a new bowling center and a children's daycare center.
The town of Laughlin boomed in the 1980's and early 1990's, then declined for four years, then had a decided surge in the 2000's. However, today there is another decline.
Don Laughlin blames the decline on the Indian gaming. There are about 15 casinos in Arizona and about 50 or more in California. Seniors cater to the small-town atmosphere. At times, it seems that an AARP convention is in full swing.
Amen. Selah. So be it.