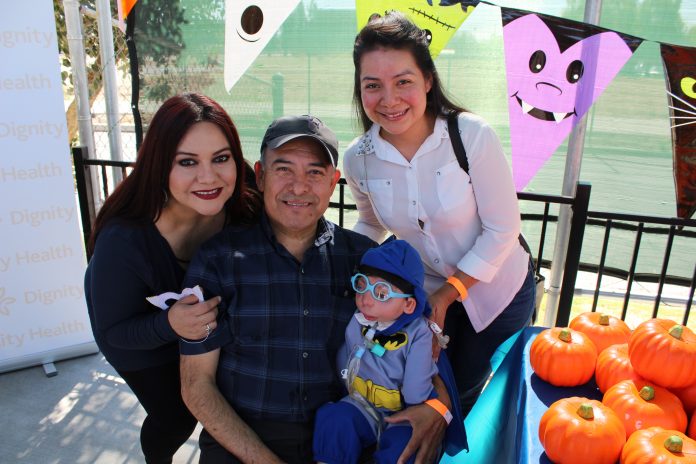 Patients at the Community Hospital of San Bernardino's Children's Subacute Center were given a special Halloween surprise by SoCal Honda Helpers on Oct. 27.
Honda Helpers provided goody baskets filled with treats and helped craft charm bracelets and pumpkin decorations during the Dignity Health Halloween event.
Many of the nurses and staff members demonstrated Halloween spirit by dressing up in their favorite costumes. Children joined in by dressing up as Disney, Pokemon, and video game characters.
Darla Mondragon, who has worked at the Children's Subacute Center in the cardiopulmonary department for more than 10 years, said Honda shows they care for the community.
"Sometimes children are forgotten," Mondragon said. "Honda doesn't forget."
This was the second year SoCal Honda Helpers helped with the Halloween event in San Bernardino. Karla Marin, the Honda Helpers team lead, said they focus on bringing happiness and cheer to communities who can benefit from their efforts. In recent weeks, Honda Helpers have visited numerous children centers throughout Southern California.
Wileen Hernandez, Dignity Health's Regional Communications Manager, said this event is a perfect way for patients, their families, and the community to come together and share this special experience.
Many family members expressed their gratitude to hospital workers and the Honda Helpers. Jose Salinas' godson, 4-year-old Edgar Barra, has been a patient at the Children's Subacute Center for the majority of his life.
"He was two months when he came here," Salinas said of little Edgar. "This is his home."
---
Join our newsletter for weekly wrap-ups of our community coverage, exclusive advertising opportunities and local business specials!