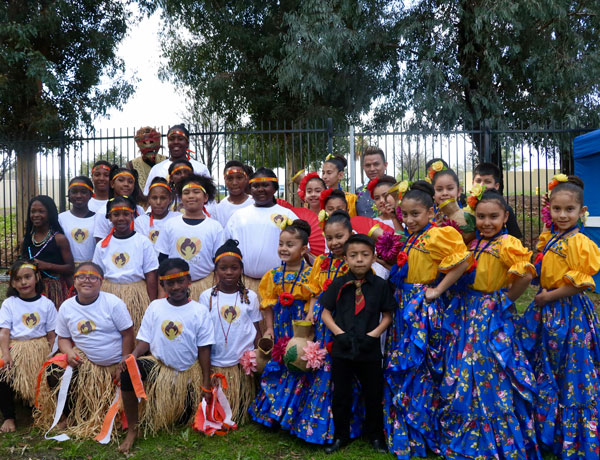 San Bernardino's third annual Arts Fest at San Manuel Stadium was a success and that's because of the investment leaders are putting towards innovation, explained Gil Botello— Chairman of the now dissolved Fine Arts Commission.
Dozens of artists, bands, and performers from local schools, colleges, and nonprofit organizations gathered on March 24 to showcase their talents to the community.
Investing in the arts could be the catalyst needed to bring more attention to the downtown area. San Bernardino's Art Fest has been a return on that investment, said Botello.
"This is the heart and soul of our city," he said. "The big deal for me is making sure these events are accessible to all families. I think we've delivered in regards to lifting community spirit."
With the dissolution of the Fine Arts Commission, effective as of March 23, there were concerns from community members regarding future investment in arts events and programs. The Commission's final motion will ask the City Council to allocate $300,000 for the arts in Fiscal Year 2018-2019.
The city said in January that it would explore the possibility of setting aside funding for the arts during budget discussions. However, City Manager Andrea Miller has suggested there are bigger priorities for the city to address.
It is why Botello and other commission members made a final recommendation to the City Council to demand money be earmarked for arts programs.
"We felt like we needed to do it," said Botello of the decision. "Events like this need to continue to happen."
City officials invested approximately $25,000 to cover operational costs for this year's Arts Fest. They awarded $200,000 in grant money last year to support art programs citywide.