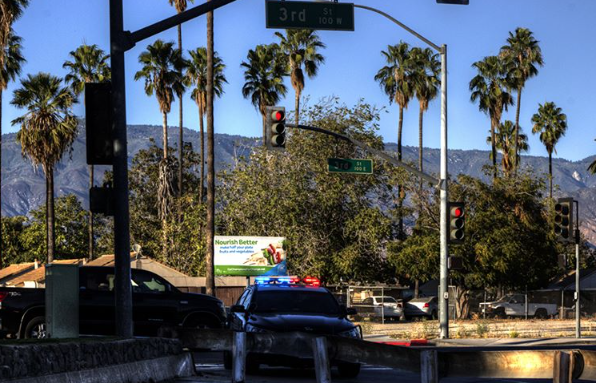 Freddy Calderon roams the streets of San Bernardino–usually taking photographs of antiquated railroads, scenic landscapes, and message-scrawled walls.
His latest project, featuring images of street memorials and candlelight vigils, intends to capture the gruesome brutality of street violence. The 23-year-old said doing so is about inciting motivation to deal with the city's burgeoning issues.

"They may just start talking about it," Calderon said regarding the poverty and violence in San Bernardino. "This is a way of providing a call to action for the community to start doing something for our city."
Calderon, along with dozens of photographers and artists, are utilizing social media platforms to show off their skills, while providing followers with visuals of the city's landscape and people. Instagram hashtags, such as #streetvisuals #abandoned and #urban, is contributing to the creation of a "new wave" of progressive art.
"I see it as an evolution of photography and social media," said graphic designer and photographer Brandon "BZ" Aguilera. "Younger kids are now able to access equipment and learn the skills to be good photographers. It's contributed to the new trend of photography meetups, where people come together to do what they love."
During these "meetups" photographers walk through the streets of the city–venturing into spaces not often explored by residents.  For example, Calderon said he's jumped fences and walked on railroad bridges to get the snapshots he wanted.
Aguilera explained such journeys allow for photographers to evoke the spirit of the community. "What these photographers are doing is urban exploration. They're capturing iconic images of nice buildings, while also capturing what's 'gritty' in San Bernardino. This is what's important to them."
Others, like Lizette Olivas, prefer a more traditional style. The UCLA Studio Art graduate continues to produce her photography in film. She specializes in photojournalism and portraiture.
Olivas said she hopes residents can find the human value in her photography.
"I try to depict the people who are trying to survive," Olivas said. "This is the insight of what it's like to be in poverty, to live in a place that has diminished value. No one gives us much thought. However, I think we can offer a lot of insight if they allow us to."
Murals could contribute to improvement of city
In the last three years, several individuals and groups have led initiatives to create an art scene in San Bernardino.
San Bernardino Generation Now, a movement of college educated millennials, led the charge by gathering residents together for several mural projects at Perris Hill and Seccombe Lake Parks.
However, the lack of a city ordinance has made it difficult to produce murals on public infrastructure and businesses. Brandon Aguilera believes pro-mural legislation can only produce one result.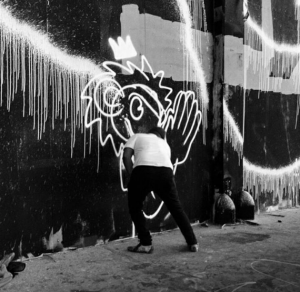 "It can help revitalize this city," he said. "It will entice business owners to come into a place that's committed to vibrancy and growth."
Muralist Erik Navarette agrees with Aguilera's statement. The 23-year-old Navy man devotes his time to creating abstract art from acrylic paint and spray cans. One can find his murals outside small business locations in Redlands.
"Mural projects push people to get out and be involved," Navarette said. "It also helps them to ask themselves what they could do to make change."
On a personal level, Navarette said being involved in the arts contributes to a rise in self-esteem. It was his creativity that saved him from disorder earlier in his life.
"I was getting into a lot of trouble in high school. Many of my teachers told me I wasn't going to graduate," he explained. "But I was constantly drawing and sketching. And since then, art has been my safe haven."