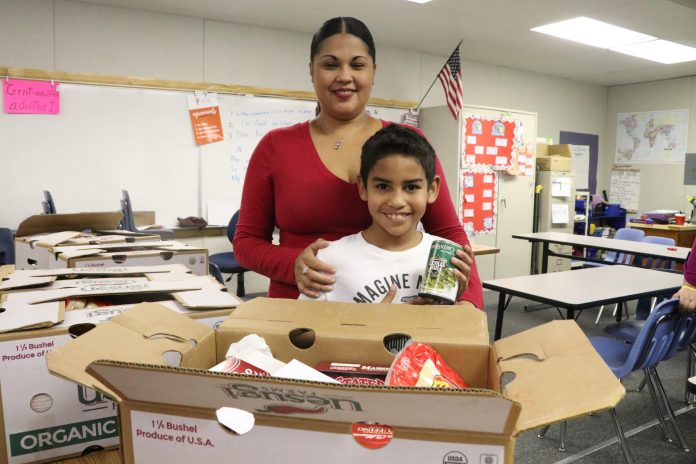 As the members of the Royal Gents Association grew up, they went their own ways, with many establishing families. However, that spark of helping always stayed within the spirits of members.
"We decided we wanted to give back to our community any time we could," Royal Gents Association Edward Galiendo said.
The Royal Gents Association partnered with the Colton Chamber of Commerce to give back to the students and families at Ulysses Grant, Woodrow Wilson, and Alice Birney Elementary Schools in Colton on November 9.
Both groups were able to give seven boxes full of Thanksgiving dinner necessities to each elementary school. The boxes contained turkeys, buns and pies, canned goods, milk, and more.
Diane Galiendo, a member of the Royal Gents Association, said she aspires to give more because she knows how hard it is to ask for help.
"I wish we could give more but we want to show that we're here and we care," she said.
Kathy Jackson, the principal of Grant Elementary School, said she was excited when the association reached out to work with the school.
"I think it's awesome they're doing this on their free time," Jackson said.  "It says a lot about [our] community."  
Gilbert Reyes, a resident of Colton, has an 8-year-old son who attends Grant Elementary School. His family was deeply affected when his son suffered severe injuries when he was run over by a speeding driver in June.
"We didn't know what we were doing for Thanksgiving," Reyes said. "Now we have plans."
Gabriela Ruiz, who has a son attending Grant, said she feels fortunate to be a part of a "loving family" at the school.
"We weren't sure what we would do for the holidays," explained Ruiz. "This fills a big void in our hearts."
Anthony Victoria contributed to this story