San Manuel announces Judge Claudette C. White
2 min read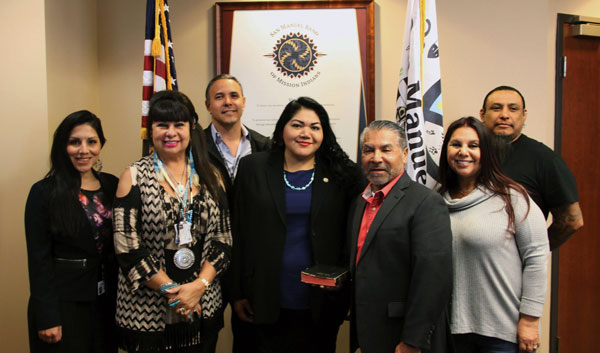 The San Manuel Band of Mission Indians announced on Thursday, Jan. 25 that Judge Claudette C. White was sworn in and began her service as the San Manuel Tribal Court Chief Judge.
Judge White is an enrolled member of the Quechan Indian Tribe of Winterhaven, Calif., where she served as chief judge for 11 years. During this period, she also served the trial and appellate courts as judge pro tem for a number of tribal nations in Arizona, including Salt River Pima-Maricopa Indian Community, Tonto Apache Tribe, and the San Carlos Apache Tribe.
"We welcome Judge White to the San Manuel Tribal Court," said San Manuel Chairwoman Lynn Valbuena. "She is a knowledgeable veteran of tribal courts with the breadth and depth of judicial experience that will contribute to continued growth of our courts."
Judge White is a graduate of Northern Arizona University with a major in Criminal Justice. She earned a Juris Doctorate at the Sandra Day O'Conner School of Law at Arizona State University, with a special certificate in Federal Indian Law. Over a distinguished career with tribal courts, she has worked to ensure justice by collaborating with local and neighboring jurisdictions, and working to educate state courts about tribal courts and strengthen comity among the various court systems.
"I am extremely grateful to the San Manuel Band of Mission Indians for this opportunity to serve as their chief judge," said Judge White. "The chief judge is a position of great honor and responsibility for the Court, and I thank the people of San Manuel for their faith in my abilities."
Judge White currently serves as an appointed member to the California Tribal and State Court Forum and the Arizona Tribal, State, Federal Court Forum, as well as the California Child Welfare Council. Judge White has been working to incorporate concepts of restorative justice by utilizing tribal customs and traditions, and focusing on alternatives to standard punitive measures.