SBSO concert to feature intriguing variety of beautiful music
4 min read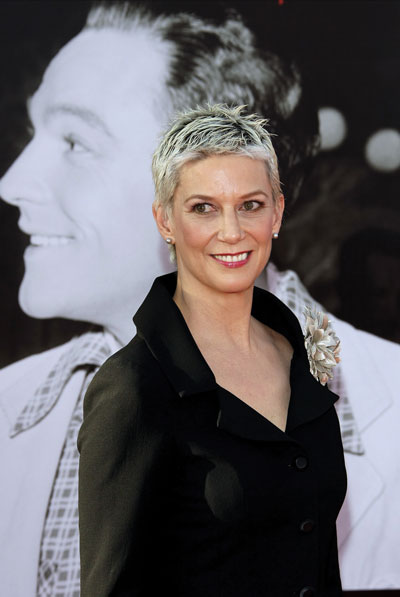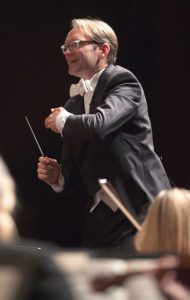 The San Bernardino Symphony Orchestra will return to the historic California Theatre of the Performing Arts February 10 for the third installment of their widely-praised 2017-18 concert season. The performance will feature a world-class saxophonist, an autobiographer and a musically diverse playbill including music from Bernstein, Borodin, Tomasi, Herman, Brown, and Gershwin.
This intriguing mélange is fully intentional, explained Symphony Board President Dean McVay.
"The multiplicity of musical genres in these selections may seem unconventional, but, in fact, the music equally showcases each section of the orchestra in ways we believe the audience will thoroughly enjoy."
McVay, who is an active member of the Association of California Symphony Orchestras, went on to discuss the organization's desire to engage a wide variety of audiences from throughout the region.
"Our goal with each concert is to present music that is desirable to audiences with varying interests and varying levels of appreciation for symphonic music. We are taking many of our artistic cues directly from the audience and they have resoundingly asked for more non-traditional fare. While we will never abandon our classical roots, we must be ever mindful of the desires of the audience," said McVay.
The eclectic evening will open with Bernstein's Overture to Candide. This piece was selected not only for its high energy and orchestral challenge, but also as an introduction to the Orchestra's scheduled August 25 performance of the full operetta. Specifically, and in solidarity with great orchestras around the US, the San Bernardino Symphony Orchestra will celebrate the 100th birthday of the first US-born conductor to be at the helm of a major American orchestra. This performance will expand their usual five-concert season to six, further testament to the region's growing interest in fine orchestral music.
The first half of the February concert will also include Borodin's lush and melodic Polovtsian Dances from Kismet, which many will recognize in its more popular incarnation, "Stranger in Paradise." The second half will complete with Twentieth Century French composer Henri Tomasi's expressive Saxophone Concerto in which Dr. Michael Couper will perform the solo part.
Hailed by the New York Times for his "sweet intensity" and "insinuating smoothness," Couper is active in the advancement of the saxophone repertoire to include music of our time, traditional music reinterpreted, and innovations in pop styles. This exciting young virtuoso has performed internationally at major venues including the Seoul Arts Center, Miller Theatre, Merkin Hall, and Carnegie Hall, among others.
Following a brief intermission,  guest conductor Bruce Kiesling will guide the evening's selections into a musical tribute to Gene Kelly, featuring special introductions by Patricia Ward Kelly, the iconic dancer/choreographer Gene Kelly's widow and historian.
Kiesling is the third candidate in the Orchestra's two-year formal conductor search and his own schizo-musical tastes are a fine fit for this evening of variety. Specifically, while the majority of his conducting is in the classical genre (at the Kennedy Center, Carnegie Hall, the Hollywood Bowl, and Walt Disney Concert Hall), he has also been seen on the stage of the Hollywood Bowl conducting with Stevie Wonder and Latin superstars Juanes and Gloria Estefan. Further, for five years, he was the conductor for Los Angeles Philharmonic Maestro Gustavo Dudamel's signature music education program YOLA, where he led multiple orchestras of different levels for nearly 700 underserved children.
In this second half, Kiesling will conduct music from Singin' in the Rain (featuring singer/dancer Wesley Alfvrin), An American in Paris, and On the Town, as well as from a stage play and film many do not readily associate with Kelly's body of work: Hello, Dolly!  Gene Kelly was, however, the choreographer for the production which is one of the interesting facts you will learn more about from Mrs. Kelly.
The concert is made possible through a generous grant from the San Manuel Band of Mission Indians who also graciously sponsored the Orchestra's December holiday concert and two student concerts benefitting over 3,400 local young people.
"We are thrilled with the generosity of the Tribe," said Dean McVay. "They have always been the first to step forward and support local programs that benefit the arts."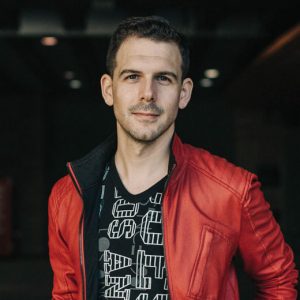 The concert will begin at 7:30 p.m. at the historic California Theatre of the Performing Arts, 562 W. 4th Street, San Bernardino.  A pre-concert talk will be provided at 6:30 by Maestro Kiesling and is free with your ticket.
Tickets, which begin at just $10 for students and active military, may be purchased by calling (909) 381-5388 or on-line at www.sanbernardinosymphony.org. General admission tickets are also available with limited availability at the theater box office prior to each event.