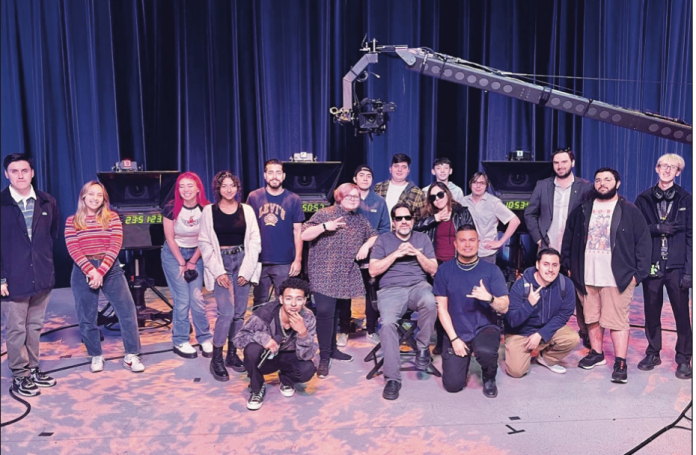 In Spring 2022, San Bernardino Valley College students enrolled in the Film, Television, and Media Department's Survey of TV Studio and Film Production (FTVM 133) and TV Studio Production (FTVM 233) courses produced a 6-episode TV show called Rhythm Lounge, which premiered on KVCR (channel 24) on Sunday, January 8th.
The format follows that of the iconic shows Guitar Center Sessions and MTV Unplugged, whereas Rhythm Lounge spotlights the top musical talent from across the inland empire.
"This production was great for our students as it gave them a real-world TV production experience that added to their portfolio while at the same time creating original content for KVCR, marketing the Film, Television and Media department, and spotlighting local artists at the same time," said Professor Kevin Lyons.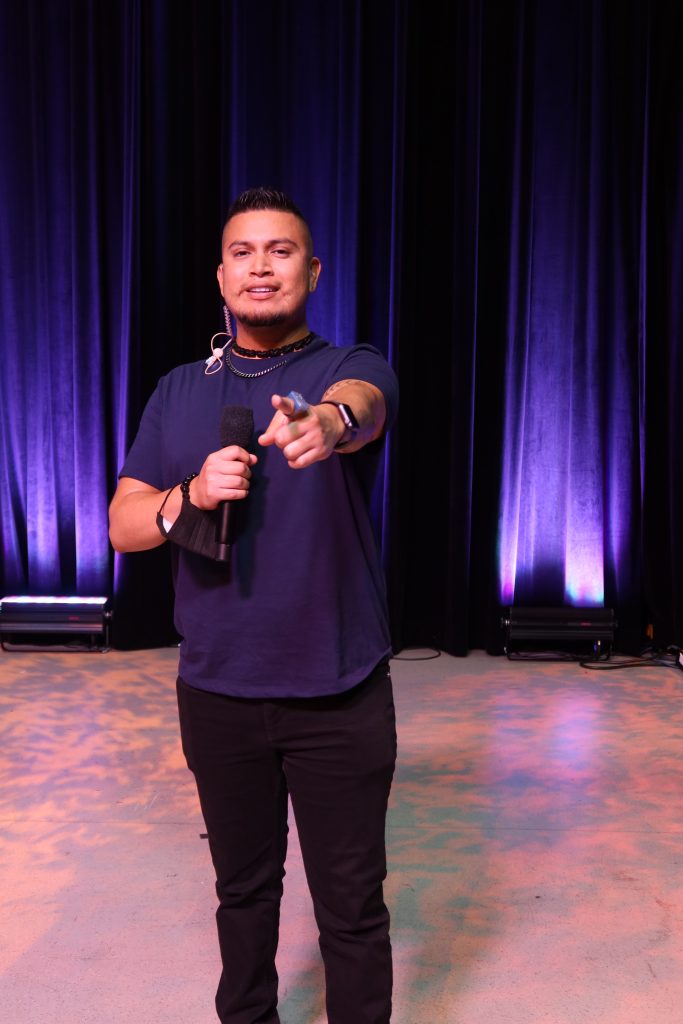 The first episode featured Classic Rock Band Raincross Drive, which has toured breweries and regional events across the Inland Empire. In the episode, the Inland natives performed two of their hits and delved deep into the hardships of being a local musician.
But aside from the programming, what is astounding is that the dozen and a half students enrolled in the two courses, some with no prior TV production experience, entirely produced the 6-episode show in just 58 lab hours.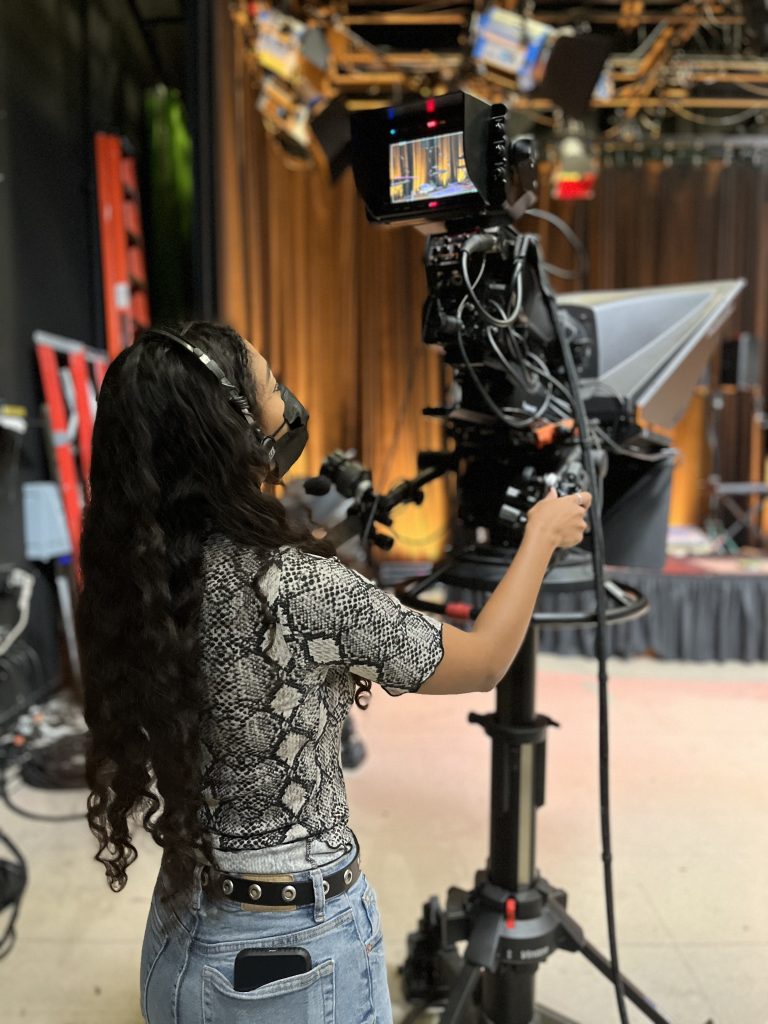 "This first take of Rhythm Lounge was a good model, and we're going to do it again this semester. It's resulting in elevating our student's critical thinking skills as they are project managing, coordinating with bands and musicians, shooting and editing the show – but pivoting when things go wrong, like a band canceling last minute, which happened – it's all part of the game and reflective of a high budget TV production," concluded Lyons.
Rhythm Lounge airs every Sunday at 4 PM on KVCR – Channel 24.
To learn more about SBVC's Film, Television, and Media Department, visit
www.valleycollege.edu/academic-career-programs/degrees-certificates/film-television-media/