School district resource fair connects community with resources
2 min read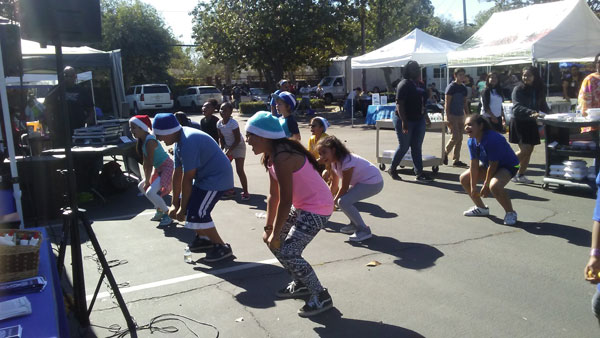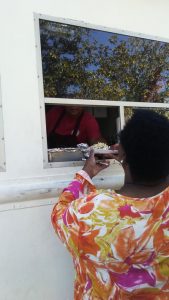 Nearly 500 people attended the 10th Annual Community Wellness & Resource Fair, co-sponsored by the San Bernardino City Unified School District, on Saturday, Nov. 5 at the New Hope Family Life Center in San Bernardino. Other partnering agencies were the Inland Empire Concerned African-American Churches (IECAAC) and the Salvation Army.
The fair, which took place from 10 a.m. until 2 p.m., is designed to connect families in need with the local government and non-profit organizations that can help them get back on their feet. Dozens of booths provided information on a wide variety of free and low-cost resources that included prevention education, homelessness, and county programs. Other organizations in attendance were Young Visionaries Youth Leadership Academy, Children and Family Services, Children's Network, Home of Neighborly Services and San Bernardino County Superintendent of Schools.
"The purpose of the fair is to ensure that people can connect to the resources they need to lead productive and healthy lives," said Vicki Lee, SBCUSD Homeless Liaison. "The event brings the community together to realize that there are resources available to them to improve their lives."
The fair provided free health screenings, a bounce house and train ride for children, a talent show, group exercise and raffle giveaways of 60 backpacks (SBCSS), two bikes (Santa Clause, Inc.), 5 Thanksgiving baskets and various gift cards.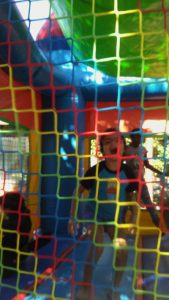 "The community coming together in a collaborative and cohesive manner serves as a model to children about what it looks like to have a successful community," Lee said.
The Salvation Army set up its Emergency Disaster Food Truck and dished generous portions of ribs, fajitas, nachos or hot dogs, and provided information on its numerous programs.