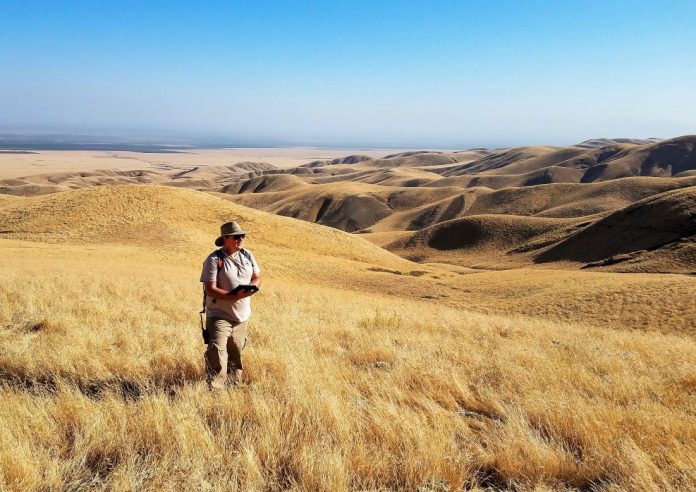 The next meeting of the San Gorgonio Chapter, Sierra Club will be Tuesday, April 2, 2019, 7:30 p.m. at the San Bernardino County Museum, 2014 Orange Tree Lane, Redlands.  John Trammell will present a program titled, "The Wildlands Conservancy".
Our speaker, John Trammell, is Project Manager for the conservancy, working out of their headquarters in Oak Glen. He will share an inside look at the visitor opportunities and conservation work at the conservancy's southern California preserves and grand statewide conservation projects. John has worked for Wildlands since 2014. He has worked as a Naturalist at Oak Glen Preserve, Ranger at Bluff Lake Reserve, Conservation Advocate and currently Project Manager at the Executive Headquarters.
The Wildlands Conservancy is dedicated to preserving the beauty and biodiversity of the earth and to provide programs so that children may know the wonder and joy of nature. Wildlands has established the largest nonprofit nature preserve system in California, comprised of sixteen preserves encompassing over 148,000 acres of diverse mountain, valley, desert, river, and oceanfront landscapes. They see over one million visitors annually.
Preserves in the San Gorgonio Chapter area total over 36,000 acres and include Bluff Lake Reserve in Big Bear Lake, Bearpaw Reserve in Forest Falls, Oak Glen Preserve in Oak Glen, Pioneertown Mountains Preserve in Pioneertown, Whitewater Preserve in Whitewater, and Mission Creek Preserve in Desert Hot Springs. These preserves are open to the public free of charge.
In addition to creating a preserve system, Wildlands has worked on many statewide and nationally significant conservation projects that have resulted in protecting 2.1 million acres of California's heroic landscapes. 
Parking and admission are free but donations are accepted for room rental.
The San Bernardino County Museum is located:  2024 Orange Tree Lane, Redlands, CA  92374.  Exit California Street from I-10 Freeway in Redlands.