Maria Flores remembers the moment she and her family were able to step into their new home on South Allen Street in San Bernardino. The day was March 12, 1994.
Previously, Maria and her husband Regino were raising three children in a one bedroom apartment near Mt. Vernon Avenue in Colton. The chances of buying their own home off a minimum-wage salary looked slim until they applied for assistance through Habitat for Humanity's Homeownership program.
After 20 years, the Flores' finally paid off their mortgage. "We were able to achieve our American Dream," Maria said cheerfully.
For others in the city, the American Dream, however, is proving more difficult to obtain. First-time homebuyer Sandra Ibarra faced near eviction after losing her full time job over a year ago. A settlement with her mortgage lender has kept her safe for now–though she says she's struggling to make payments.
"I love my home and I don't want to lose it," said a weary Ibarra.
San Bernardino's latest housing trends
Of the estimated 63,450 homes that stand in the city, only 57,577 are being used by residents, according to Census Bureau data from 2014. Approximately 9.3 percent of San Bernardino's housing units remain vacant.
In addition, the latest Census data demonstrates that 29,448 people (51.1 percent of all dwellers)  are renting homes and 28,129 (48.9-percent) are homeowners.
Research also shows that the economic recession of 2008 has had a long-lasting effect on San Bernardino's housing. From 2007 to 2014, a total of 11,149 homes were subjected to foreclosure, according to the Southern California Association of Governments' (SCAG) profile on San Bernardino. There were 177 foreclosures in the city in 2014.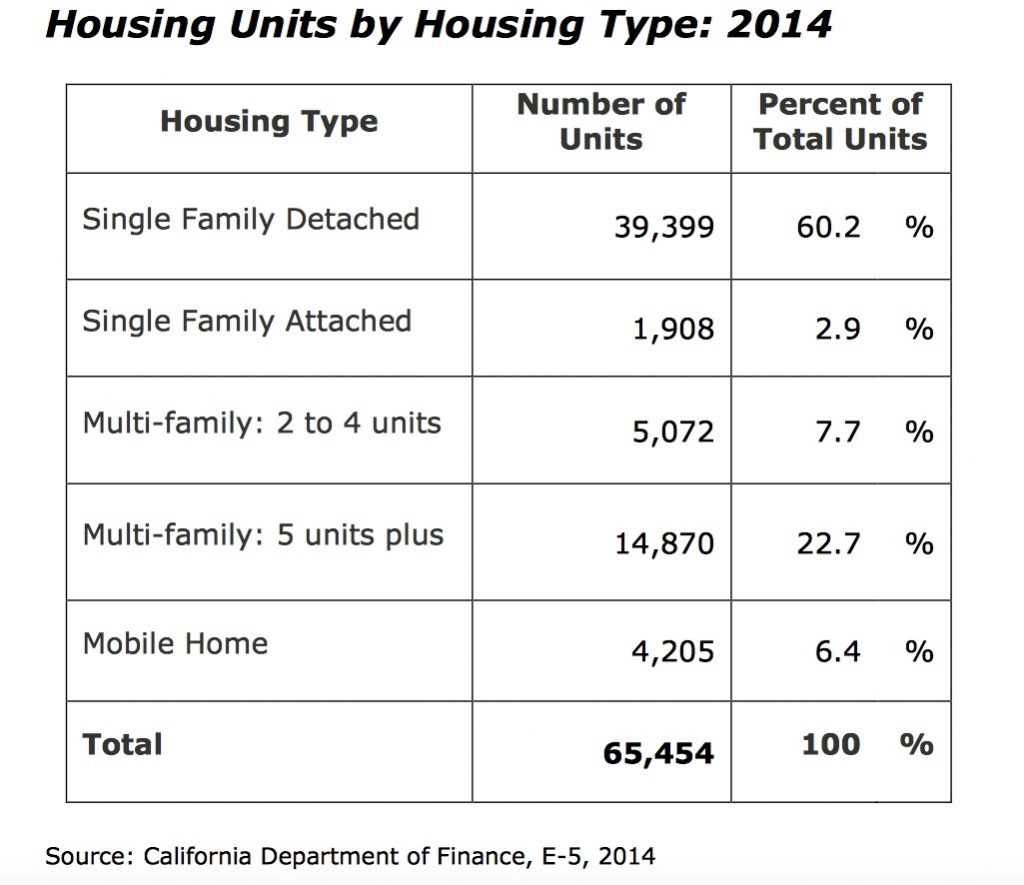 Moreover, other findings from the Nielsen Company demonstrate that in 2014 about 65 percent of households in San Bernardino earned less than $50,000 annually. Only 10 percent earned $100,000 or more.
Councilman Henry Nickel, who represents the Fifth Ward, believes the fact that more people are renting homes is a severe problem.
"It's a huge challenge for the city," Nickel said in a phone interview on August 8. "More than half of our residents do not own a home. Most economists will tell you that this is unhealthy for any city."
First time home buyer struggling to pay off mortgage
Originally from Santa Ana, 36-year-old Ibarra, mentioned at the outset, has adjusted to life in the city; she has kept up to date with city issues and politics and helped establish the San Bernardino High School Neighborhood Association.
"I know all my neighbors, and they know me," Ibarra said. "It was awesome to be a first-time home buyer."
Several years after graduating from UCLA, Ibarra rented apartments in Westwood and Orange County, before finally making the decision to own a home.
"When I got my house keys, it was one of my dad's happiest moments," she recalled. "That's all he wanted for his six kids."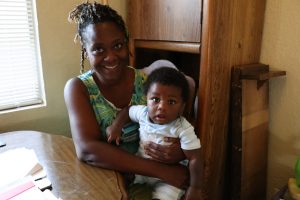 Ibarra admitted she was unaware the city was facing dire economic conditions at the time she moved into her $160,000 home. What attracted her to San Bernardino was the beautiful view of the mountains she says. After losing a full-time job as an assistant specialist, Ibarra struggled to continue to meet her mortgage payments. She was forced to find two part-time jobs in order to sustain herself.
Before losing her full-time position, Ibarra was earning approximately $40,000 a year. Now she's making a little over $20,000.
"I decided to buy this house thinking, 'Hey, I can afford it,'" Ibarra chuckled. "My priority from day one has been paying the mortgage."
In January Ibarra was denied loss mitigation by her mortgage lender U.S. Bank–the process in which a third party helps negotiate terms that will prevent a foreclosure from happening–because she wasn't earning enough money. Once she failed to make a payment for the sixth-straight month, she faced being on the streets.
"I was making the effort to pay what I could," Ibarra exclaimed. "They were asking me to pay four months up front in order to stay out of foreclosure. I didn't have four months' worth of mortgage."
In order to avoid possible eviction, Ibarra found a third job and decided to rent one of the home's bedrooms to a young couple. She was able to make an agreement with the bank, providing two payments up front and was given time to catch up on the others. As of September, Ibarra will be three months behind on her mortgage.
"It's been a challenge," Ibarra said. "But I'm a proud first-time home owner."
Mother tries to bounce back from eviction
Maiia Carrington said her world turned upside down when she was evicted from her home last September after a legal dispute with her ex-husband.
The 35-year-old mother of three boys and guardian of a 13-year-old nephew was forced to leave her home because she was unable to continue to pay mortgage after her husband left. At the time, Carrington was five months pregnant.
"This was my grandma's house, passed down to me. I spent my childhood days here," she remembered fondly of the residence in the northwest part of the city.
Carrington was forced to spend nights sleeping over at different locations, facing violent threats and experiencing health complications. For a while, she was unable to rent an apartment or home because of her bad credit.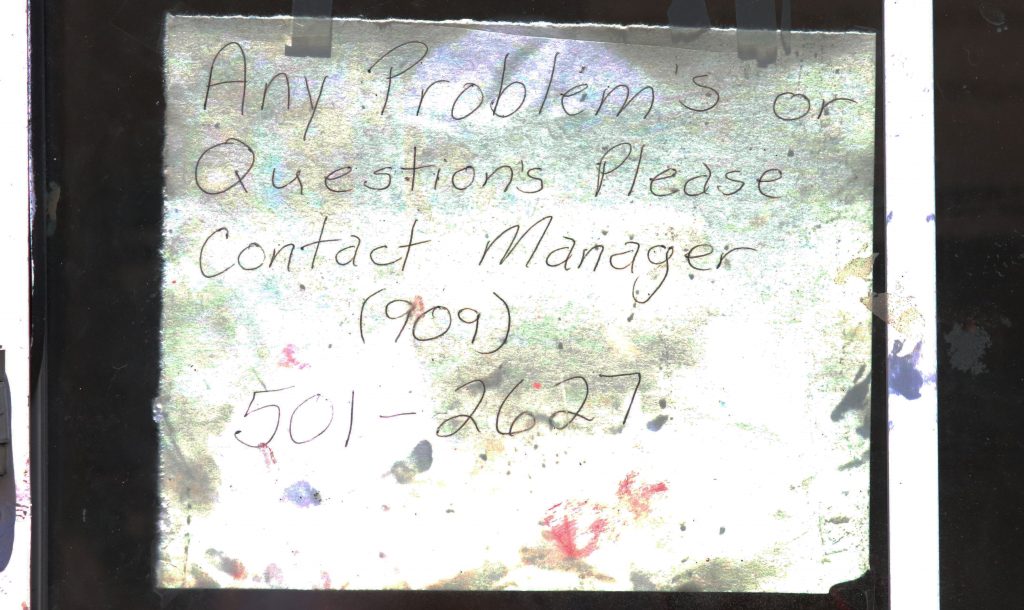 "The amount of stress almost caused me to go into pre-labor," Carrington said. "I was kicked out of my cousin's apartment on December 1, and for no reason, all of my things were outside in trash bags."
The experience of being homeless and receiving social services was "unbelievable", according to Carrington.
"I've never been on any kind of social welfare program, until now," she said. "This system is not designed for you to make it."
Fortunately for Carrington, she was able to find an apartment complex for her 6-month-old son and 13-year-old nephew to live in. Her two other boys currently live with her ex-husband.
"It's not the best neighborhood, but it's something," she said. "I've jumped through every hoop and gone through therapy. I'm trying to do good."
Landlords struggling to deal with "troubled tenants"
Annalisha Mendoza and Robin Wasson are in charge of the day-to-day operations at the Cedarwood Apartments on 1414 Citrus Street and a complex at 2995 Mountain Avenue.
The two have been accused by several tenants of neglecting their issues with vermin, ventilation, roof leaks, and of intimidating and paying off others to keep their silence. Both women have denied any wrongdoing.
"We're not paying anyone off," Wasson said confidently. "We're getting written up [by code enforcement] just as much as any other apartment complex."
Wasson and Mendoza both explained they have done their best to work with tenants for months–helping address their concerns. They both said some individuals have instigated problems in order to cause widespread dissent.
"Many of them have piled up and have even resorted to violence," said Mendoza. "There's a system in place for their and our benefit," she said regarding the process where tenants can express their grievances.
Wasson, who has lived at the 2995 Mountain Avenue complex for 10 years, said a large majority of her tenants are satisfied with their conditions. "I've lived in this same area for my entire life," she said. "These people watch out for each other."
---
Read Part 1 here.
Next week: The city's plan and 'bad actors'