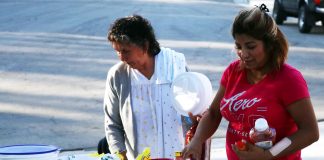 Jhoanthan Vilmar Bernal Sanchez was giving his brother's friend a ride back from San Diego when they were apprehended by Border Patrol on the...
Imagine sitting in a detention center--awaiting your final fate. You have sought asylum from lurking dangers thousands of miles away in your home country. Yet,...
                         Part I: Adelanto's immigration carceral dilemma In the Southern California high desert...