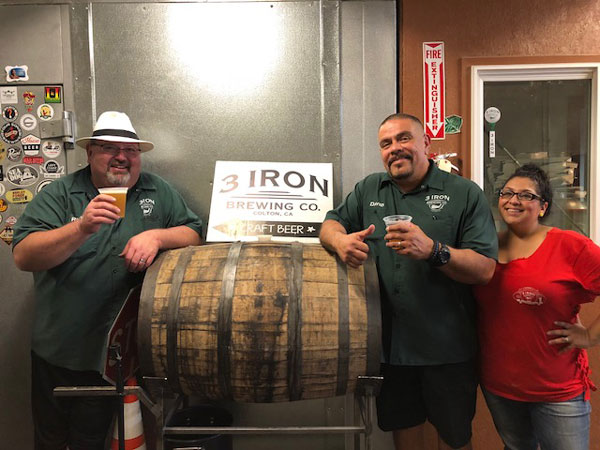 3 Iron Brewing Company marked its third anniversary on Saturday, Apr. 7 with a celebration that included food vendors, live music, anniversary pint glass and the release of four new beers.
What began as a home brewing operation over a decade ago by brothers Robert and Richard Morales Jr. during Saturday barbeques inspired David De La Torre and Richard to open the brewery on South Via Lata.

David explained that their name is derived from using a 3 iron golf club to stir 10-gallon kettles during the early years of home brewing when there wasn't a spoon long enough to stir the mash. The same club still sits on display at the brewery today.
"We are committed to making good quality, clean beer," said De La Torre during a telephone interview. "We won't serve anything that we won't drink.
Both David and Richard have roots in Colton – the former's uncle ran a farm on Mr. Cooley's ranch and the latter's grandmother owned Grace's Market in South Colton.
The brewery is open Wednesday – Friday from 2 – 8:30 p.m., Saturday 1 – 8:30 p.m., and Sunday 1 – 5 p.m. It's located at 898 South Via Lata.