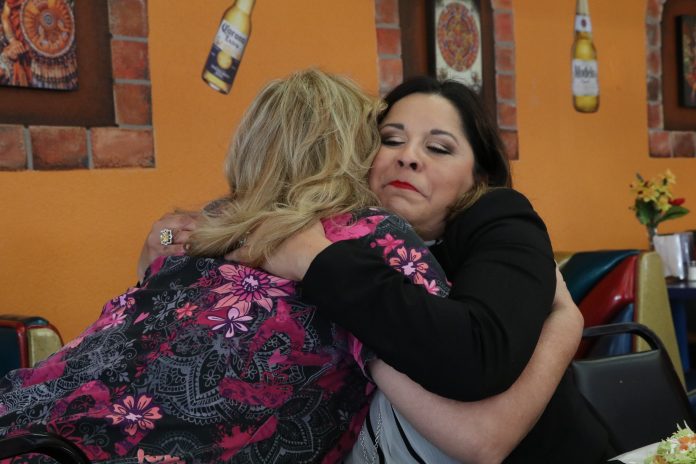 Chetay Catalano announced Monday that she is stepping down from her role as Colton Chamber of Commerce Executive Director.
Catalano, 41, cited health and family concerns as the reason for her departure.

"I've enjoyed my time," Catalano said. "It's really tough for me to say goodbye."
Catalano became the Chamber's interim executive director in April 2013, taking over from Laura Morales. She transitioned into a permanent role one year later.
Catalano helped the city bring in key employers such as large truck carrier C.R. England, Smart and Final, the Center for Employment Training, and French restaurant Le Rendezvous.
Before her involvement with Colton's Chamber of Commerce, Catalano worked at the San Bernardino Sheriff's Department where she progressed to become Assistant Supervisor for the County of San Bernardino Commissary from 1997 through 2004. She also spent time volunteering at nearby schools and hospitals.
Catalano expressed her gratitude to the business owners, leaders, and residents of the community for helping Colton improve over the years.
"To see so much positive growth in my hometown has been awesome," she said. "I never expected this to happen. But the opportunity came, and it's been a huge blessing."
Jane Gerth, who has volunteered for the Chamber for over 40 years, described Catalano as a "homegrown" personality that had a knack for bringing in business and establishing strong relationships with residents.
"Chetay is a Colton girl, so she had the love and compassion for this city," Gerth expressed. "She worked well with the City Council and staff to make sure we weren't forgotten."
"She was very resourceful," said Parks and Recreation Commissioner Paul Rasso. "It was always easy for her to gather volunteers for our city's events. It was nice to have someone that knew this community and who people respect and love."
Catalano's successor, Neli Gutierrez, said she's excited for the challenge ahead.
"I feel that people should shop in Colton," Gutierrez said. "It's important for us to generate business to help our city grow."