'May the Fourth' celebrated at Colton Public Library
2 min read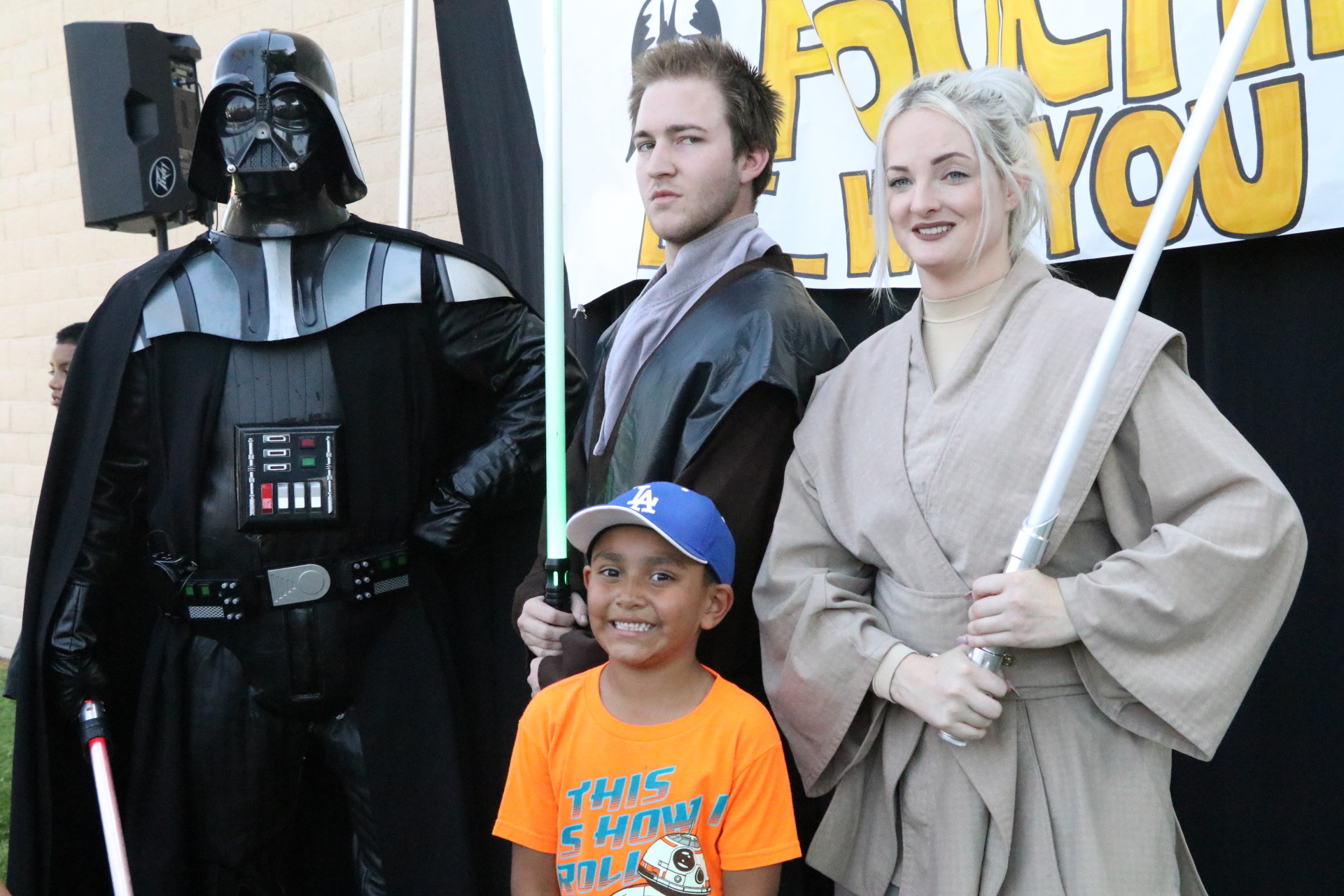 What's one way to encourage kids to visit their local library? Enticing them to dress up as their favorite book characters or heroes.
That was the case last Thursday as dozens of children (and adults) visited the Luque Branch Library, dressed up as Jedi members and storm troopers for Colton's May the Fourth event.
May the Fourth–a pun on the famous phrase from the Star Wars movie series "May the Force be with you"–has become a holiday of sorts for fans.
"It's a very popular day," said Parks and Recreation Coordinator Heidi Strutz. "We have parents that brought their kids here to motivate them to become Star Wars fans."
The event was organized by the city's Park and Recreation and Public Library departments to encourage children to be "creative and active," Strutz said.
"It's an innovative and fun way to use your imagination without needing social media," Strutz continued.
Library Supervisor Edward Pedroza explained that the May the Fourth event gives kids a unique experience that they will remember.
"We see these kinds of events as hands and interactive," said Pedroza. "We want these young kids to use all their senses, and I think they're doing that here."
Rosie Gomez took her grandson, Martin Mendoza, 6, to the event to get him away from "video games" and expose him to other activities.
"I think speaking to other kids is more interactive for him," Gomez expressed. "And it's for fun me too."
Although Library Clerk Julia Areola admitted her Yoda costume was highly uncomfortable, she remained suited up because of the impact it had on the children.
"I do it for the kids," Areola said. "I love their positive attitude and I love that it brings people together."