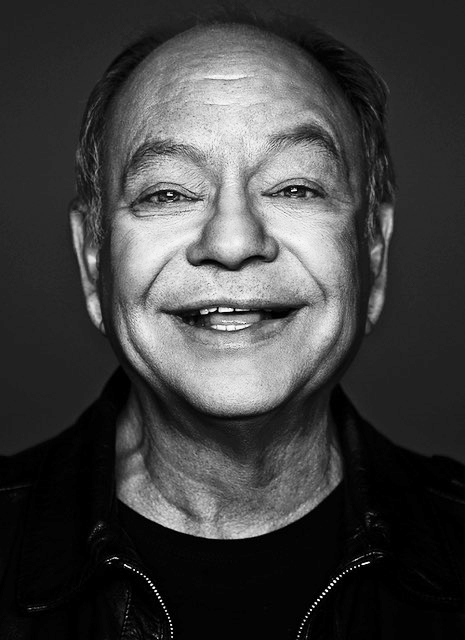 UNIDOS is presenting the Celebrando Chicano Art Gala on Thursday, September 6, 2018, 6 p.m. – 10:30 p.m., at the Riverside Convention Center as a fundraiser for the Cheech Marin Center for Chicano Art, Culture & Industry of the Riverside Art Museum.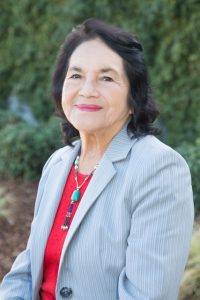 The Celebrando Chicano Art Gala will consist of a VIP reception beginning at 5:30 p.m. (for sponsors), dinner, awards, live performances by Tierra, the Mariachi Divas, and DJ TJ Pops, and both live and silent auctions (including a signed Carlos Santana guitar and signed boxing gloves from Oscar De La Hoya). Cocktail attire; black tie optional. Tickets are $150/person. Last day to purchase tickets is August 30. Visit UNIDOS.givesmart.com to purchase your tickets today.

Cheech Marin will be receiving a Patron of the Arts Award during the Gala, presented by fellow actor/comedian George Lopez. In addition, three other awards will be presented that night: a Chicano Culture Award to Dolores Huerta; a Chicano Art Award to Cosmé F. Cordova, and a Chicano Industry Award will also be presented.
Receiving the Chicano Culture Award during the gala will be Dolores Huerta, Founder & President of the Dolores Huerta Foundation and co-founder of the United Farm Workers of America with Cesar Chavez. Dolores Huerta is a civil rights activist and community organizer. She has worked for labor rights and social justice for over 50 years. In 1962, she and Cesar Chavez founded the United Farm Workers union. She served as Vice President and played a critical role in many of the union's accomplishments for four decades. In 2002, she received the Puffin/Nation $100,000 prize for Creative Citizenship, which she used to establish the Dolores Huerta Foundation (DHF). DHF is connecting groundbreaking community-based organizing to state and national movements to register and educate voters; advocate for education reform; bring about infrastructure improvements in low-income communities; advocate for greater equality for the LGBT community; and create strong leadership development. She has received numerous awards, among them, The Eleanor Roosevelt Human Rights Award from President Clinton in 1998. In 2012, President Obama bestowed Dolores with The Presidential Medal of Freedom, the highest civilian honor in the United States.
Receiving the Chicano Art Award during the gala will be Cosmé F. Cordova, artist and Founder/Director of Division 9 Gallery. Cosmé F. Cordova is a Mexico native that moved to Riverside with his family when he was a young child. Growing up, Cordova was a natural-born artist and he quickly gained his footing as one of Riverside's premier creative leaders. Cordova has established himself as a professional artist who works in several mediums with acrylic painting being his favorite. In 2001, Cordova founded and is the Director of the Riverside-based Division 9 Gallery. Through the years, Cordova has enhanced the role of arts and cultural events in the City of Riverside. Included in the list of his inspired signature events are: Riverside Arts Walk on First Thursdays, Amo Frida Festival, Cinco de Mayo Festival, and now in its 15th year, the Riverside Day of the Dead Celebration. Cordova is an integral part of Riverside's cultural identity and brings to the forefront both established and emerging local artists, as well as art students from local educational institutions. Cordova's goal has always been to bring the diverse community of Riverside together using the arts as our common ground and believes, "there is much to learn from the celebration of our differences."
The Gala was made possible because of Cheech Marin. To honor him, UNIDOS is presenting him with a special Patron of the Arts Award this evening. Best known as one half of the hilariously irreverent, satirical, counter-culture, no-holds-barred duo Cheech and Chong (now back on tour), Cheech Marin is a paradox in the world of entertainment. Cheech is an actor, director, writer, musician, art collector, and humanitarian, a man who has enough talent, humor, and intelligence to do just about anything. He is truly a multi-generational star.
Cheech is recognized today as a preeminent Chicano art advocate. In the mid-1980s, he began developing what is now arguably the finest private collection of Chicano art. Much of it formed the core of his inaugural exhibition Chicano Visions: American Painters on the Verge, which broke attendance records during its groundbreaking 15‐city tour during 2001‐2007 to major art museums across the United States. He states, "Chicano art is American art. My goal is to bring the term 'Chicano' to the forefront of the art world."
Following the success of Chicano Visions, over a dozen additional exhibitions drawn from the Cheech Marin Collection have toured more than 50 major art museums across the United States and in Europe under the direction of Melissa Richardson Banks. In addition, art books have been independently published to accompany many of these exhibitions, including Papel Chicano: Works on Paper from the Collection of Cheech Marin, Chicanitas: Small Paintings from the Cheech Marin Collection, and Papel Chicano Dos: Works on Paper from the Collection of Cheech Marin. Artwork from his collection inspires his work in other ways. For example, the bottle design of Tres Papalote Mezcal, for which Cheech serves as the brand ambassador, was inspired by the contemporary glass sculptures and other works of Einar and Jamex de la Torre, two brothers who are represented his collection.
Furthering his goal to introduce Chicano art to a wider audience, Marin has entered into a partnership with both the City of Riverside and the non-profit, non-governmental Riverside Art Museum to create the Cheech Marin Center for Chicano Art, Culture & Industry of the Riverside Art Museum. Slated to open in 2020, The Cheech, as the Center was affectionately dubbed by Marin, will become the permanent home for his more than 700 works of Chicano art, including paintings, sculptures, and photography; collectively, the most renowned Chicano art collection in the United States.
George Lopez will be at the Gala to present the Patron of the Arts Award to Cheech Marin! George Lopez's multi-faceted career encompasses television, film, standup comedy, and late-night television. Lopez is currently on his standup comedy tour, The Comedy Get Down, with Eddie Griffin, D.L. Hughley, and Cedric the Entertainer in arenas across the country. The comedians recently debuted their BET-scripted comedy series based on their tour. Lopez will next be seen in Cinedigm's thriller River Runs Red with Taye Diggs, John Cusack, and Luke Hemsworth, set for release on November 2, 2018. Written and directed by Wes Miller, the film tells the story of a respected judge who switches his gavel for a gun and seeks revenge after two policemen murder his only son in cold blood.