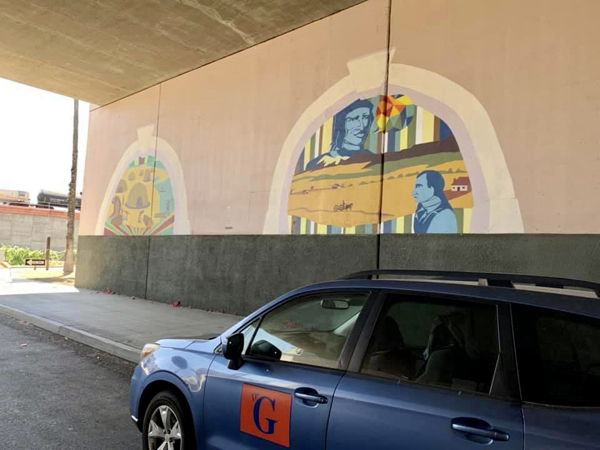 Colton residents should brace themselves and get excited as a brand new mural is being created underneath the overpass on 9th Street, just south of Starbucks.
Artist Eliseo Silva has been hard at work sketching the mural, and this week residents may have noticed an array of colors that have been added to the sketches.
"This is our second mural project as part of a grant to beautify the city and it truly brings a sense of class, while connecting us to our historical roots. The first mural was completed a few years back and it's located on La Cadena Drive, at the underpass south of Valley Boulevard," said Councilmember Dr. G.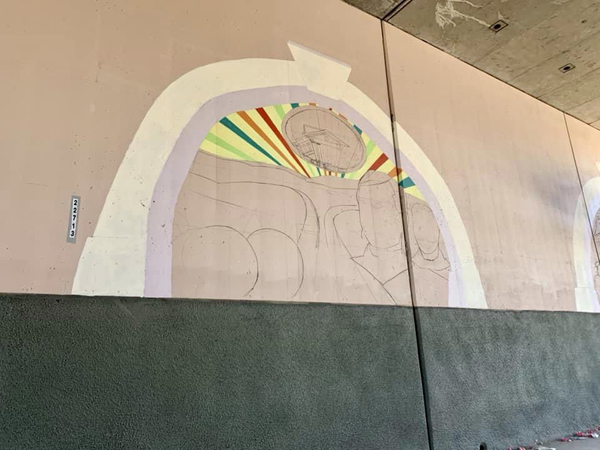 The mural is said to be inspired by the rich history of Colton, including its Native American roots, well before the city was founded in 1887.
"The forthcoming mural is a pictorial of our history and it brings a sense of pride to us residents. There is a sense of color, pride, fascination and it creates a story within the beauty of art," continued Dr. G.
Although the city faced difficulties attaining a permit for the forthcoming mural from the California Department of Transportation, there is hope that a third mural is feasible.
"Directly across the street from where the current mural is located on 9th Street is a plain cement wall, so I'm going to bring up the idea at (Wednesday's) city council meeting regarding the possibility of creating another mural on the other side of the overpass as well," concluded Dr. G. To learn more about the city of Colton, visit www.ci.colton.ca.us.