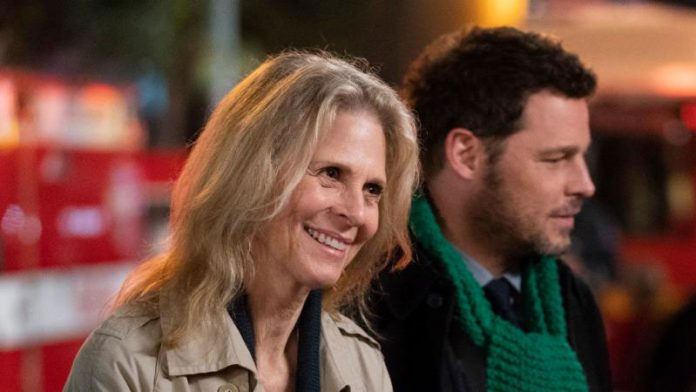 Lindsay Wagner is an Emmy award-winning film and television actress, author, and former faculty member at San Bernardino Valley College. In her latest achievement, she earned a starring role as Alex Karev's mother on the hit medical show, Grey's Anatomy.
Wagner has decades of experience, having won the Emmy for Outstanding Lead Actress in a Dramatic Role in 1977 as Jamie Sommers in the hit 70's television show The Bionic Woman. In 2013, Wagner decided to pursue teaching, joining SBVC's Radio, Television, Video, and Film department faculty teaching courses in acting and directing. Although an adjunct professor, she was a great addition to the SBVC campus due to her years of knowledge and experience. 

She is also an author, having co-written Lindsay Wagner's New Beauty: The Acupressure Facelift, along with her own vegetarian cookbook. 
As of recently, Wagner starred in the 2018 Hallmark Christmas movie, Mingle All the Way as Veronica Hoffman, and in a recent episode of Netflix's Fuller House. Coming soon, Wagner will appear as a voice actress in the new horror action video game Death Stranding, joining The Walking Dead actor Norman Reedus.
Wagner has several exciting new projects on the way, so anticipate to see the Bionic Woman and former SBVC teacher in the future.
To learn more about the Radio, Television & Film program at San Bernardino Valley College, visit https://www.valleycollege.edu/academic-career-programs/degrees-certificates/radio-television-film/.