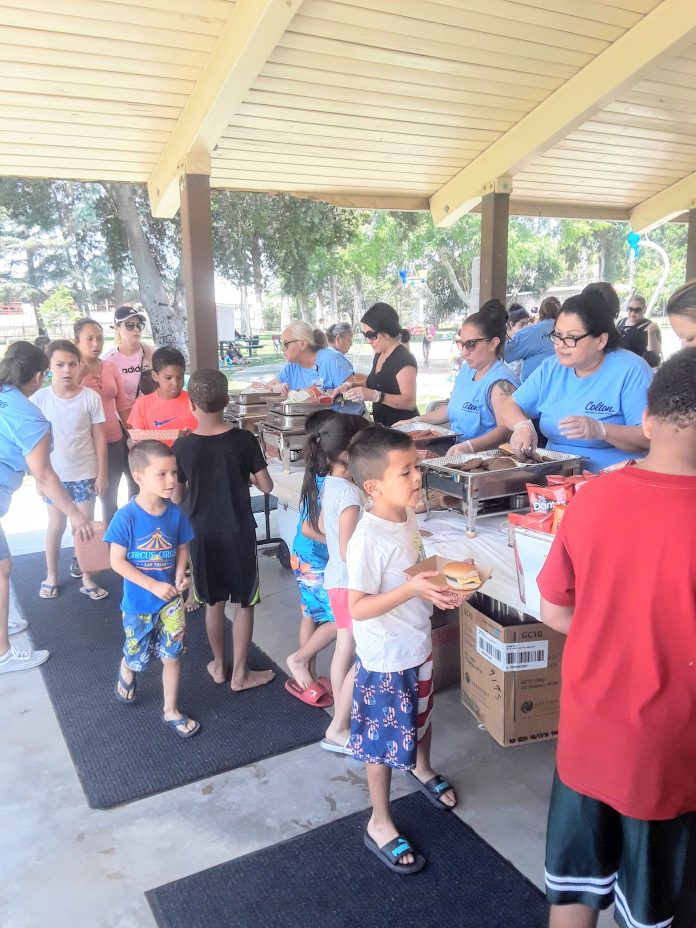 School is out for summer but the Colton Joint Unified School District Nutrition Services Department has continued to provide healthy breakfast and lunch on a daily basis for local youth at district schools and community centers. The summer Feeding Program kicked off on Thursday, June 13 at Veterans Park with enough food to feed 450 people. Menu items included hot dogs topped with grilled onions and peppers, burgers with fresh tomatoes and lettuce, and tacos with fresh salsa.
According to Director of Nutrition Services Eric Enciso, the turnout this year surpassed the attendance of last year's inaugural event due to increased outreach efforts.

"We learned strategies from Rialto and Redlands Nutrition Services Departments," Enciso said. "Over the summer we're providing USDA compliant food that promotes healthy eating."
Representatives from the Rialto and Redlands nutrition departments came out in a show of support to the CJUSD kickoff event, as well as Mayor Frank Navarro.
"It's important that we do things for our kids and to support the community," Navarro reflected. "This is an example of how our city, school, and other agencies (County of San Bernardino and neighboring school districts) bring it all together to benefit our community and we appreciate their participation." Funding from the program is derived from the USDA and various school nutrition programs.