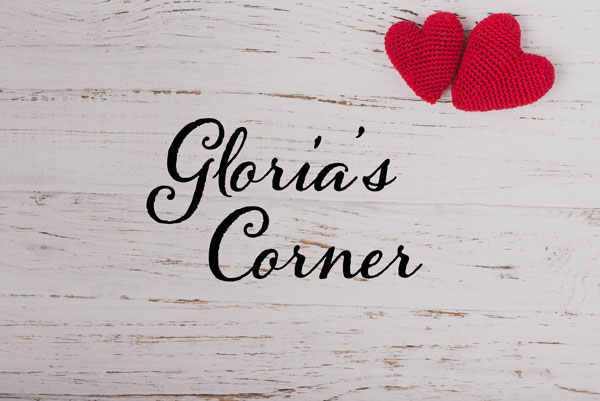 Exhibits, Theatre & Seminars, Workshops:
Saturday, February 8 to March 4  – the Ontario Museum of History & Art, 225 S. Euclid Ave, presents Lunar New Year: Blossoms of Spring exhibit showcasing Chinese calligraphy and brush painting of the multiethnic group Sea of Ink Society in honor of the Lunar New Year, a celebration of life. The exhibit is curated by Shantien Tom Chow. There will also be a workshop on Chinese Calligraphy on Saturday, February 24 from 10:00 a.m. to 12:00 p.m. and from 2:00 to 4:00 p.m. Reservations are required for this free workshop as space is limited. For information call: 909.395.2510 or email: museuminfo@ontarioca.gov or visit: www.ontarioca.gov/museum
Now to Sunday, February 11 – LifeHouse Theater, 1135 N. Church Street, Redlands, presents A Dangerous  Mystery: The Death of Sherlock Holmes. In this production the famous detective becomes entangled within a deadly scheme orchestrated by his archenemy, Professor Moriarty. Performances begin Saturday, January 27 and will continue weekends through Sunday, February 11, 2018. Performances at 7:30 p.m. on Fridays and Saturdays, and at 2:15 p.m. on Saturdays and Sundays. For ticket and general information call: 909.335.3037 or visit: www.lifehousetheater.com.

Sunday, February 11 – the Living Root Cellar presents Lifestyle Seminar #2 Eating for Nourishment at 4:00 p.m. with special guest Margaret Carneiro, registered dietician at the LLU Diabetes Treatment Center. The Root Cellar is located at 12 N. 6th Street, Redlands.
Tuesday, February 13 – the Highland Senior Center is offering Free Ballroom Dance Classes at 7:00 p.m. at. 3102 Highland Ave., classes are open to all ages. The Foxtrot, Waltz, Rumba, ChaCha, Hustle, Swing and Merengue featured. Instructors are Ricardo & Teri Tomboc. For information call: 909.289.0044 or 909.862.8130.
Now to February 18 – the Inland Empire Museum of Art, 1334 North Benson Avenue, Upland, presents its exhibition "Moon of Many Pedals".  Featured artists: Sumi Foley, Penny McElroy, Snezana Saraswati Petrovic, and Cindy Rinne who, in their works, capture the essence of change, cycles, pilgrimage, and harmony with all creations done in color, luminance, and texture. There are a variety of scales resembling the waxing, full, waning, and new moon. Pedals fall in strips of silk, layers of images over light, collage of cultures, people in nature, and stories of soothsayers. The exhibit will run until February 18th. For information and for by appointment viewing call: 909.941.3993.
Now to Sunday, February 25 – the Ontario Museum of History & Art, 225 S. Euclid Ave., presents Diversity and Inclusion: The Influence of African-American Art in Southern California. This free admission exhibit highlights the diversity of artistic styles and visions of regional artists and the influence of the raw and expressive beauty of the African American experience. An Exhibit Reception and Artist Talk will be held on Saturday, January 27 from 2:00 to 4:00 p.m. For information call: 909.395.2510.
Now to March 4 – the Riverside Art Museum (RAM) presents Chicano artist Rogelio Gutierrez l Una Noche Chicano: Novelas, Peliculas, Chocolate y Avena. Although this exhibition is laced with Mexican/Chicano symbolism and imagery like frijol pots, huaraches, and the Virgin de Guadalupe, Gutierrez's work points to the similarities that people from this country share as they establish a place they call home. An opening reception will be held on Friday, February 2 from 6:00 to 8:00 p.m. at RAM, 3425 Mission In Ave, Riverside. For information call: 951.684.7111 or info@riversideartmuseum.org
Now – December 11, 2018 – the California State University San Bernardino Anthropology presents "InlDignity" an exhibit aimed at exploring and dismantling intolerance through the experiences of Inland Empire residents. In/Dignity takes its title from a double entendre simultaneously reading as a single word – indignity – and two separate words – in dignity.  These two meanings capture precisely what the exhibit examines: experiences with oppression, discrimination, bigotry, exclusion, stigma, and prejudice, and simultaneously the pride and self-respect that is necessary for everyone facing injustice. The Museum is located in the university's College of Social and Behavioral Sciences building's third floor, room SB-306. The Museum is open 9:00 a.m. to 4:00 p.m. Monday-Friday. For information and to arrange tours call the museum director at 909.537.5505 or visit: https://csbs.csusb.edu/anthropolgy-museum. Admission is free, parking is $6.00.
Save the Date:
Friday, February 9 – the San Bernardino Valley College Arts, Lectures & Diversity Committee with the Black Faculty, Staff and Administrators present Black History Month Breakfast & Fashion Show from 7:30 to 11:00 a.m. at the San Bernardino Valley College Cafeteria, 701 S. Mt. Vernon Ave. The event honors Boys and Girls Club CEO A. Majadi and will feature fashions from the Harlem Renaissance era to modern Hip Hop. Admission and parking are free.
Friday, February 9 – the San Bernardino Chamber of Commerce  will hold its 110th Installation of Officers, Business Expo & Casino Night at the NOS Sports Center Backstretch, 930 South Arrowhead Ave, Gate 10 from 6:00 to 11:00 p.m. For information call: 909.885.7515
Saturday, February 10 – Yucaipa Regional Park, 33900 Oak Glen Road, Yucaipa will feature Trout Derby for Kids from 8:00 a.m. to 12:00 p.m. open to kids 7 – 15 for $1,000 in prizes during a series of fishing derbies. The 25 biggest trout reeled in will earn prizes including fishing equipment. Trophies will be awarded for first through third places and also for the smallest trout caught. Participants must provide their own fishing equipment for the derby. For fee and general information call: 909.387.2461.
Saturday, February 10 – the San Bernardino Symphony presents Symphonic Landscapes at 7:30 p.m. at the California Theatre of the Performing Arts, 562 W. 4th Street. Selections include: Bernstein – Overture to Candice, Borodin – Polovtsian Dances from Kismet, Tomasi – Saxophone Concerto featuring saxophonist Michael  Couper. The program also includes a Musical Tribute (Herman – Overture to Hello Dolly, Brown – Singin' in the Rain, Gershwin – An American in Paris, and Bernstein – New York, New York) to Gene Kelly with introductions by his wife and biographer Patricia Ward Kelly. Guest conductor is Bruce Kiesling. For information and tickets call: 909.381.5388 or visit: www.sanbernardinosymphony.org.
Saturday, February 10 – the Center for Individual Development (CID) presents the 2nd Annual Mystery Dinner Fundraiser from 6:00 to 9:00 p.m. at 600 W. Fifth Street, San Bernardino. Tickets are available at friendsofcid.com or in person at 8088 Palm Lane, San Bernardino.
Monday, February 12 & Wednesday, February 27 – the San Bernardino Symphony Orchestra presents "Fine Arts Lunch Breaks" at the Feldheym Central Library, 555 W. 6th Street from 11:30 a.m. to 1:30 p.m. The Fine Arts Lunch Breaks are made possible through a grant from the Irvine Foundation. For information call: 909.381.8238 or visit: www.sbpl.org.
Wednesday, February 14 – Valentines Day
Saturday, February 17 – the San Bernardino Symphony Guild presents "The Night of January 16", a play by Ayn Rand and an Interactive Theater Experience. Presented by the Rialto Players  at the Sandra R. Courtney Community Playhouse, 150 E. San Bernardino Ave., Rialto. Doors open at 6:30 with performance at 7:00 p.m. RSVP to Donna Call at calidonnacall@gmail.com.
Saturday & Sunday, February 17 & 18 – the San Bernardino County Museum, 2024 Orange Tree Lane, Redlands presents Arthropolooza – the Ultimate Bugfest from 12:00 to 4:00 p.m. This kid friendly event will explore relationships among insects, arachnids, myriapods and others. Special guests will be on hand to answer questions as well as family fun activities. Children under five are free and parking is free. For information visit: www.sbcountymuseum.org
Favorite Quote:
"Leaders are more powerful role models when they learn than when they teach."
– Rosabeth Moss Kantor