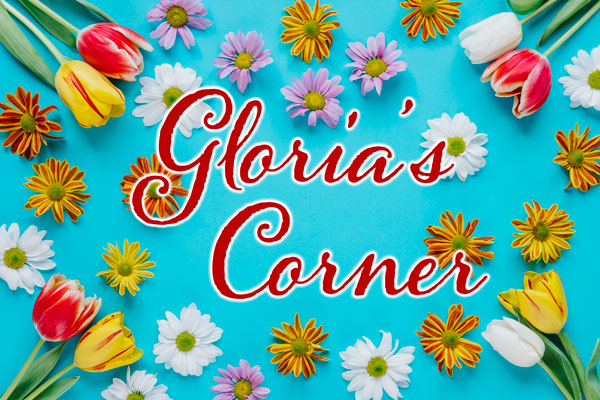 Workshops:
April 2, 9, and 16 – AARP Tax Aide will provide free tax preparation from 9:00 a.m. to 12:00 p.m. to all seniors by appointment only at the Joslyn Center, 21 Grant Street, Redlands. For information and to make an appointment call 909.798.7550.

March 28; April 4 and 11 – AARP Tax Aide will provide free tax preparation to all seniors by appointment only from 9:00 a.m. to 12:00 p.m. at the Redlands Community Center, 111 W. Lugonia. For information and to make an appointment call: 909.798.7579.
Theatre:
Now to March 25 – LifeHouse Theater, 1135 Church Street, Redlands, presents the musical "The Snow Queen: A Frozen Fairytale". Performances of the classic Hans Christian Andersen story are Fridays at 7:30 p.m.; Saturdays at 2:15 p.m. and 7:30 p.m., and Sundays at 2:15 p.m. tickets may be purchased by phone at 909.335.3037 or online at boxoffice.lifehousetheater.com.
Concert:
Saturday, March 24 – the San Bernardino Symphony Orchestra will return to the historic California Theatre of the Performing Arts, 562 W. 4th Street, San Bernardino, for the fourth installment of their widely-praised 2017-18 concert season. The upcoming performance will feature world-renowned baritone Rod Gilfry singing music from Mozart and Bernstein. Concert tickets, which begin at just $10 for students and active military, may be purchased by calling (909) 381-5388 or on-line at www.sanbernardinosymphony.org.  General admission tickets are also offered with limited availability at the theater box office prior to each event. Concert begins at 7:30 p.m. with a pre-concert talk at 6:30 p.m. by Maestro Giangiulio – free with ticket.
Exhibits:
Now – April 1 – the San Bernardino County Museum and Arts Connection present Life in the Cracks at the museum, 2024 Orange Tree Lane, Redlands from Tuesday – Sunday, 9:00 a.m. to 5:00 p.m. The art exhibit is part of the celebration of Spring Renewal and expresses the poignancy and meaning in the small slivers of life that flourish in unexpected places and serves as a metaphor for urban resilience. The show features sculpture, painting, and photography by artists throughout the Inland Empire and Mojave Desert. For information call: 909.798.8608.
Now – May 19 – the Robert and Frances Fullerton Museum of Art ( RAFFMA) at Cal State San Bernardino presents "All Too Human: The Art of Mark Strickland". The exhibit will feature emotional and moving artwork highlighting Strickland's longtime exploration of the human condition. In conjunction with the exhibition, an Artist Talk is slated for Thursday, April 19 from 6:00 to 8:00 p.m. and will include a mix of music, discussion and live painting. For information call 909.537.3373 or email smaclean@csusb.edu.
Now – December 11 – the California State University San Bernardino Anthropology Dept. presents "InlDignity" an exhibit aimed at exploring and dismantling intolerance through the experiences of Inland Empire residents. In/Dignity takes its title from a double entendre simultaneously reading as a single word – indignity – and two separate words – in dignity.  These two meanings capture precisely what the exhibit examines: experiences with oppression, discrimination, bigotry, exclusion, stigma, and prejudice, and simultaneously the pride and self-respect that is necessary for everyone facing injustice. The Museum is located in the university's College of Social and Behavioral Sciences building's third floor, room SB-306. The Museum is open 9:00 a.m. to 4:00 p.m. Monday-Friday. For information and to arrange tours call the museum director at 909.537.5505 or visit: https://csbs.csusb.edu/anthropolgy-museum. Admission is free, parking is $6.00.
Now to December 30, 2018 – the Riverside Art Museum, 3425 Mission Inn Ave, presents Jaime Guerrero l Contemporary Relics: A Tribute to the Makers. This exhibit by the glass sculptor gives museum visitors a glimpse into early Mesoamerican life and art. This exhibit is part of The Cheech @RAM series of exhibits leading to the opening of The Cheech Marin Center for Chicano Arts, Culture & Industry In 2020. For information visit: www.RiversideArtMuseum.org.
Golf:
Saturday, March 24 – the EOP Alumni Chapter at Cal State San Bernardino will hold its EOP 6th Annual Golf Tournament at Jurupa Hills Country Club, 6161 Moraga Ave, Riverside. Registration and practice begin at 10:30 a.m. followed by Shotgun start at noon and dinner, awards and opportunity drawings at 5:00 p.m. For information visit: alumni.csusb.edu.
 March, 2018 – Women's History Month
Save the Date:
Saturday, March 24 – the 2018 San Bernardino ArtsFest is slated from 12:00 p.m. to 9:00 p.m. at San Manuel Stadium, 280 South E Street. This family friendly event will feature art, crafts, music performances, food trucks and more. Admission and parking are free and security will be present throughout the event. For information visit: www.Facebook.com/SBArtsFest or www.SBCity.org/SBartsFest.
Saturday, March 24 – the Youth Action Project (YAP) presents Cesar Chavez YAP Talk & Day of Service: Si Se Puede at San Bernardino High School Auditorium, 1850 North E Street from 10:00 a.m. to 4:00 p.m. For information call: Nia Bush or Chris Lopez at 909.754.3242 or email: nbush@youthactionproject.org.
Saturday, March 24 – Zeta Phi Beta Sorority, Inc. Phi Mu Zeta Chapter presents Finer Womanhood Luncheon from 11:00 a.m. to 2:00 p.m. at the Grace Vargas Senior Center, 1411 S. Riverside Ave, Rialto. This event honors woman trailblazers in the community. Receiving recognition are: Lois Carson, Mayor Acquanetta Warren, Kim Carter, Dina Walker and Dr. April Clay. Tickets are available at Eventbrite.
Saturday, March 24 – the City of Redlands presents Easter Eggstravaganza starting at 1:00 p.m. in Downtown Redlands at the corner of 5th and E. State Street. An Egg Grab for Children ages 0 to 12 will start at 2:00 p.m.. This event will feature Arts & Crafts, Face Painting, Bounce House, Musical Entertainment, Games and Easter Bunny Photo Opportunity. For information call: 909.798.7572 or visit: http://cityofredlands.org/recreation.
Saturday, March 24 – the City of Highland presents Citrus Harvest Festival from 10:00 a.m. to 3:30 p.m. on Palm Ave. between Fisher and Pacific Streets in the Historic District. This free event is family friendly and will feature a Historic Walking Tour, Food Vendors, Exhibitors, Live Entertainment, Car Show and Kids Zone. For information call: 909.864.8732 or visit: www.highlandhistory.org.
Tuesday, March 27 – the Colton, Grand Terrace and Loma Linda Chambers of Commerce present Tri City Mixer from 5:00 to 8:00 p.m. at Ashley Furniture, 855 Ashley Way, Colton. This  free networking event is open to the public with refreshments, vendor booths and prizes. For information call: Neli Gutierrez at 909.825.2222 or email neli@coltonchamber.org.
Thursday, March 29 – the Latino Education and Advocacy Days (LEAD) present Summit IX: ¡Viva La Mujer! from 8 a.m. to 3:00 p.m. at Cal State San Bernardino, 5500 University Parkway. This event highlights the accomplishments, opportunities and challenges for Latinas in higher duration, business, entertainment and non-traditional careers plus recent court cases.  To register on line leadsummit.csusb.edu  For information email emurillo@csusb.edu or call: 909.7632.
Thursday, March 29 – the Inland Empire Economic Partnership presents State of the Region: 2018 Inland Empire Economic Forecast at the DoubleTree by Hilton Hotel Ontario Airport, 222 N. Vineyard Ave, Ontario from 11:30 a.m. to 2:00 p.m.  This event features an economic forecast by IEEP chief economist Dr. John Husing. Guest speakers include: Mark Thorpe, Chief Executive Officer of the Ontario International Airport –"The Future of the ONTario Airport" and Johannes Moenius. PH.D, an  Economics writer and expert on "The Long Term Impact of Automation on the Inland Empire." For information contact Cindy Sanchez at csanchez@ieep.com or call: 909.944.2201. Tickets may be purchased at https://2018stateoftheregion.eventbrite.com.
Thursday, March 29 – the A.K. Smiley Library, 125 W. Vine Street in Redlands presents "Confessions of a Saigon Warrior" with author Ken Jolly at 6:00 p.m. Jolly will discuss his new memoir telling the tale of his time serving in the United States Army during the late 1960s in Vietnam.
Favorite Quote:
 "We need women who are so strong they can be gentle, so educated they can be humble, so fierce they can be compassionate, so passionate that can be rational, and so disciplined they can be free."
– Kavita Ramdas