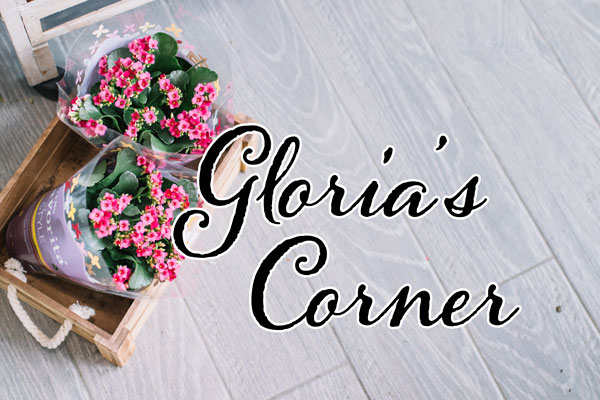 Workshops:
April 2, 9, and 16 – AARP Tax Aide will provide free tax preparation from 9:00 a.m. to 12:00 p.m. to all seniors by appointment only at the Joslyn Center, 21 Grant Street, Redlands. For information and to make an appointment call 909.798.7550.
April 4 and 11 – AARP Tax Aide will provide free tax preparation to all seniors by appointment only from 9:00 a.m. to 12:00 p.m. at the Redlands Community Center, 111 W. Lugonia. For information and to make an appointment call: 909.798.7579.
Thursdays, April 5, 12, 19, & 26 – the A.K. Smiley Library is offering a free four-week basic computer class from 12:00 to 2:00 p.m. at the Smiley Library Assembly Room, 125 W. vine Street, Redlands. For information call: 909.798.7565.
Exhibits:
Now – April 1 – the San Bernardino County Museum and Arts Connection present Life in the Cracks at the museum, 2024 Orange Tree Lane, Redlands from Tuesday – Sunday, 9:00 a.m. to 5:00 p.m. The art exhibit is part of the celebration of Spring Renewal and expresses the poignancy and meaning in the small slivers of life that flourish in unexpected places and serves as a metaphor for urban resilience. The show features sculpture, painting, and photography by artists throughout the Inland Empire and Mojave Desert. For information call: 909.798.8608.
Now – May 19 – the Robert and Frances Fullerton Museum of Art ( RAFFMA) at Cal State San Bernardino presents "All Too Human: The Art of Mark Strickland". The exhibit will feature emotional and moving artwork highlighting Strickland's longtime exploration of the human condition. In conjunction with the exhibition, an Artist Talk is slated for Thursday, April 19 from 6:00 to 8:00 p.m. and will include a mix of music, discussion and live painting. For information call 909.537.3373 or email smaclean@csusb.edu.
Now – December 11 – the California State University San Bernardino Anthropology Dept. presents "InlDignity" an exhibit aimed at exploring and dismantling intolerance through the experiences of Inland Empire residents. In/Dignity takes its title from a double entendre simultaneously reading as a single word – indignity – and two separate words – in dignity.  These two meanings capture precisely what the exhibit examines: experiences with oppression, discrimination, bigotry, exclusion, stigma, and prejudice, and simultaneously the pride and self-respect that is necessary for everyone facing injustice. The Museum is located in the university's College of Social and Behavioral Sciences building's third floor, room SB-306. The Museum is open 9:00 a.m. to 4:00 p.m. Monday-Friday. For information and to arrange tours call the museum director at 909.537.5505 or visit: https://csbs.csusb.edu/anthropolgy-museum. Admission is free, parking is $6.00.
Now to December 30, 2018 – the Riverside Art Museum, 3425 Mission Inn Ave, presents Jaime Guerrero l Contemporary Relics: A Tribute to the Makers. This exhibit by the glass sculptor gives museum visitors a glimpse into early Mesoamerican life and art. This exhibit is part of The Cheech @RAM series of exhibits leading to the opening of The Cheech Marin Center for Chicano Arts, Culture & Industry In 2020. For information visit: www.RiversideArtMuseum.org.
Saturday, March 31 – the Colton Professional Plaza, 595 N. La Cadena, is sponsoring Free Picture With the Easter Bunny from 10:00 a.m. to 2:00 p.m. This event features, in addition to a free picture with the Easter Bunny, complimentary refreshments and snacks. For information call Neli Gutierrez at the Colton Chamber of Commerce at 909.825.2222.
Saturday, March 31 – the Chicano Latino Caucus presents the 7th Annual Cesar Chavez Memorial Breakfast from 9:00 a.m. to 1:00 p.m. at the Santos Manuel Student Union at California State University, San Bernardino. For tickets and sponsorship opportunities contact: George Aguilar at 951.906.3130 or email: chicanolatinocaucus@aol.com.
Saturday, March 31 – Fiesta Village, 1405 E. Washington Street, Colton, will hold its Annual Easter Egg Hunt for children 12 and under from 12:00 to 2:00 p.m. This event features hundreds of candy- and toy-filled eggs, lucky eggs filled with Supreme passes, Dairy Queen Treats, and more, including a visit from the Easter Bunny and one Golden Egg containing a Free Classic Pass. Participants must purchase a wristband at fiestavillage.com or call: 909.824.1111.
Saturday, March 31 – Colton Community Services presents Easter Egg Hunt & Earth Day Celebration  from 10:00 a.m. to 1:00 p.m. at Cesar Chavez Park, 600 Colton Ave.  Egg hunt begins at 10:30 a.m. and the Earth Day Program begins at 11:00 a.m.
Saturday, March 31 – the City of Rialto Community Services Department presents Spring Eggstravaganza from 11:00 a.m. to 2:00 p.m. at 150 S. Palm Ave. This free event will feature Egg Hunts, Photos with the Easter Bunny, Spring Crafts, Family Friendly Activities and Petting Zoo. For sponsorships and general information call: 909.421.4949.
Saturday, March 31 – the Mountain Grove at Citrus Plaza, 27511 San Bernardino Ave., Redlands presents "Alice's Mad Hatter Easter Party and Egg Hunt"  from 12:00 to 2:00 p.m. Children ages 0 to ten are invited to hunt Mountain Grove Food Court and gardens for Easter eggs. Children should bring their own baskets and time for each hunt will be designated by age group. Each child may hunt only once and gather up to 12 eggs. Eggs will be filled with candy and toys. To register visit: https://www.eventbrite.com/myevent?eid=43485410032  The Easter Bunny will be present for photos beginning at 12:30 p.m.
Saturday, March 31 – the Yucaipa Regional Park will hold its Trout Derby from 7:00 a.m. to 1:00 p.m.  Gates open at 5:00 a.m. There is a $20 per person plus a $10 vehicle entry. Participants 16 years and older must have a CA state Fishing License. Over $1,000 in cash and prizes will be awarded to top 25 weighing Trout. For information call: 909.387.2757.  Yucaipa Regional Park is located at 33900 Oak Glen Road, Yucaipa.
Friday, April 13 – the Zonta Club of Redlands and American Association of University Women (AAUW) Redlands Branch present LUNAFEST Film Festival, short films by, for and about women. The event begins with a reception at 5:45 p.m. at the Esri Auditorium, 380 New York Street, Redlands. This fundraising film festival is dedicated to promoting awareness about women's issues, highlighting women filmmakers, and bringing women together in their communities. For general information and tickets call: 909.307.0840 or email: lunafest@aauw-Redlands-ca.org or visit: www.lunafest.org/screening/Redlands-ca-041318.
Friday, April 13 – Loma Linda University Health presents the 10th Annual Women's Conference: "Let Your Life Grow Wings and Soar" at the Riverside Convention Center, 3637 5th Street. The conference focuses on  providing the latest information on health and wellness, share insights, health screenings and exhibits and interactive experiences for planning action. To register and obtain tickets ($65) call: 1-877-558-6248 or visit: LLUHWomensConference.org Participants must be 18 years of age or older and must have purchased tickets prior to the conference – no tickets will be sold on site. Ticket price includes continental breakfast and lunch.
Saturday, April 14 – the Inland Empire Intersectional Youth Conference will be held from 9:00 a.m. to 4:00 p.m. at San Bernardino Valley College, 701 S. Mount Vernon. This free event is aimed at youth 12 – 18. Featured speakers from the LGBTQ community, a Resource/Health Fair, and workshops on topics range from environmental justice to mental health to poetry. A free breakfast and lunch will be offered to youth who reserve online ( eventbrite.com).
Favorite Quote:
"We  cannot seek achievement for ourselves and forget about progress and prosperity for our  community…Our ambitions must be broad enough to include the aspirations and needs of others, for their sakes and for ours."
– Cesar Chavez