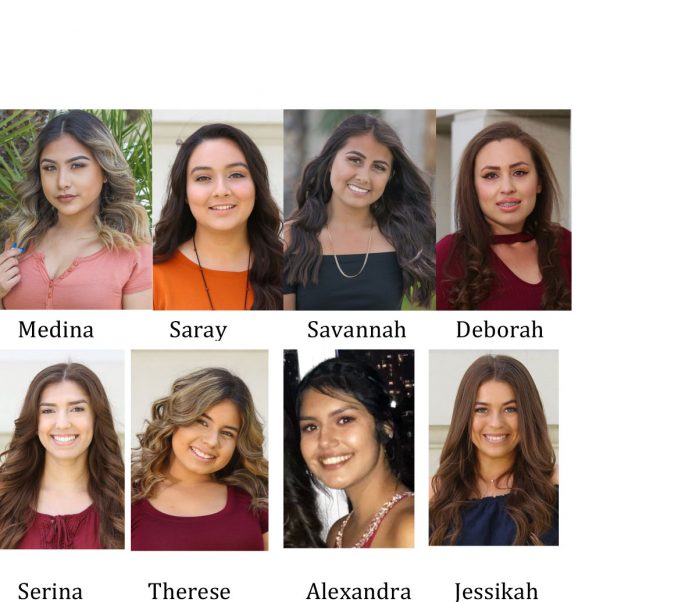 On May 19, 2019 eight young women from the Colton area will be competing for the title of Miss Colton 2019, thanks to the Rotary Club of Colton. There has not been a new queen in Colton for over 20 years. The pageant will be held at the Whitmer Auditorium at Colton High School beginning at 1:30 p.m. Tickets will be sold at the door the day of the pageant beginning at 11 a.m. Doors will open at 1 p.m. Tickets can also be purchased in advance from any of the contestants or at Inland Valley Insurance Agency located at 183 W. "H" Street in Colton from 9-5 M-F til May 17.
The Miss Colton Pageant is a community-based pageant, which means that throughout the year Miss Colton and her court will attend community grand openings and many other functions around town. Erlinda Armendariz is the Director of the Pageant and along with the Rotary Club of Colton wants to give as many young women in the community the opportunity to compete for the $1,000 scholarship. Therefore businesses in the community were asked to sponsor each contestant, which would cover their entry fees. Contestants will compete in the following divisions – Photogenic, sportswear, gown and on stage questions as well as an interview with the judges and the People's Choice. There will also be two princesses crowned who will receive $250.

The following business sponsored each of the contestants. They are: Merina Delgado, sponsored by Colton Cuts Barbershop located at 632 W. Valley Blvd, in Colton, owned and operated by Ruben Martinez; Sevanna Medina, sponsored by Sushi Miguel's located at 291-B E. Valley Blvd, Colton; Deborah Ramos, sponsored by What's Popping owned and operated by Dee; Therese Rosales sponsored by Leno's Rico Taco located at 549 W. Valley Blvd, Colton; Saray Macias, sponsored by Karla's Flowers located at 320 N. 7th Street, Colton; Serina Rivera, sponsored by Storm Trooper located at 345 W. H Street Colton; Jessikah Ybarra, sponsored by Vengeance Ink Tattoo located at 700 E. Valley Blvd, Colton; and Alexandria Trajillo who is sponsored by C.R.& R. Waste Management in Colton, along with several other major sponsors in the area.
The public is able to participate in the "People's Choice" part of the competition by visiting Facebook page "Miss Colton Pageant" where you will find a picture of each of the contestants. It will be marked People's Choice Contest. Take a few seconds to like the page and vote by liking the photo of your favorite contestant. The contest will run through May 18 providing enough time to cast your vote. You can share the photos but the photo must be liked on the Miss Colton Page to count. The contestant who receives the most votes will be crowned the People's Choice winner. You can only vote one time per contestant. Good luck to all the contestants.

We look forward to seeing you at this year's pageant. Several of Colton's past queens have been asked to attend. If you have any questions regarding the pageant or would like to be a part of next year's pageant, please contact Erlinda Armendariz at 951-833-3306 or Rosa Dominguez at (909) 422-1000.