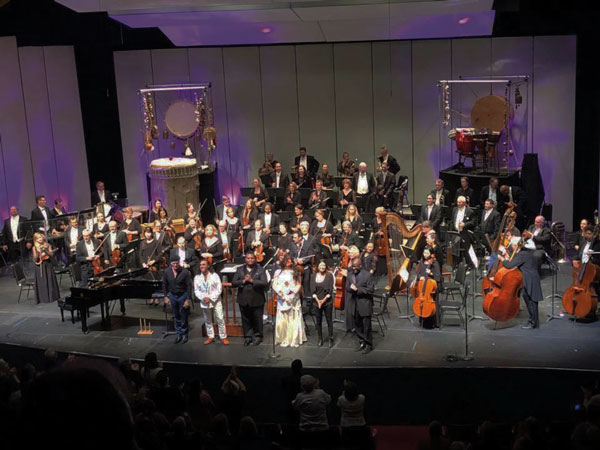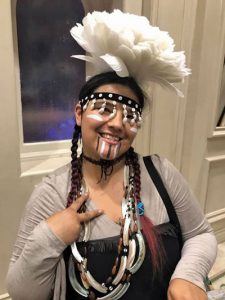 The region's longest-running professional symphony opened their 89th season with a star-studded line-up of featured performers from Broadway and Opera stages, along with amazing dancers, and premiere music this past Saturday, Oct. 7. An additional bit of star power originated on the podium as the Symphony welcomed five dynamic guest conductors to lead concerts uniquely suited to their individual styles.
Opening the Symphony's 89th season was multi-talented guest conductor Anthony Parnther who has led orchestras throughout the United States, Korea, China, Australia, and across Europe and South America. He is also in demand as a conductor for Hollywood scoring sessions for motion pictures, television shows, albums, trailers, commercials, and video game music consumed worldwide.

Parnther, who holds a Master's degree in Orchestra Conducting, Magna Cum Laude, from Yale University, was a popular choice from among the San Bernardino Symphony's Conductor Search Committee.
"His engaging personality and outstanding podium presence are extremely impressive," said Symphony Executive Director Dr. Anne Viricel, adding, "I believe our audiences will truly enjoy their evening with Maestro Parnther."
He conducted the concert, "Musical Horizons," featuring the Southern California premiere of three-time Emmy award-winning composer John Wineglass's Big Sur: The Night Sun, Copland's Fanfare for the Common Man, Tchaikovsky's Symphony No. 4, and Stravinsky's Berceuse and Finale from The Firebird.
Parnther's versatility as a conductor has landed him in collaboration with legendary artists from all genres. In addition to his vast experience conducting orchestras, he has worked with a growing list of iconic talent including Joshua Bell, Frederica von Stade, RZA, Wu Tang Clan, the Canadian Brass, Doc Severensen, Maynard Ferguson, Kanye West, Arturo Sandoval, Beyonce, Edgar Meyer, Jon Faddis, Wes Borland, Imagine Dragons, and Rihanna.
While the Symphony is perhaps not ready to spread their musical wings quite that far, they were impressed with Parnther's ability to effectively lead professional musicians in a wide variety of musical styles.
Season and single tickets are available now and can be purchased online at www.sanbernardinosymphony.org or by calling the box office at (909) 381-5388, and, with extremely limited availability at the Theatre on the date of each event. Season Ticket Holders will participate in the final selection of the artistic director.
Single ticket prices range from $25 to $60; students and military with ID are always $10. Contact the box office to obtain a new season brochure. All regular season concerts will be performed at 7:30 p.m. at the historic California Theatre of the Performing Arts, 562 W. 4th Street, San Bernardino.
---
Join our newsletter for weekly wrap-ups of our community coverage, exclusive advertising opportunities and local business specials!