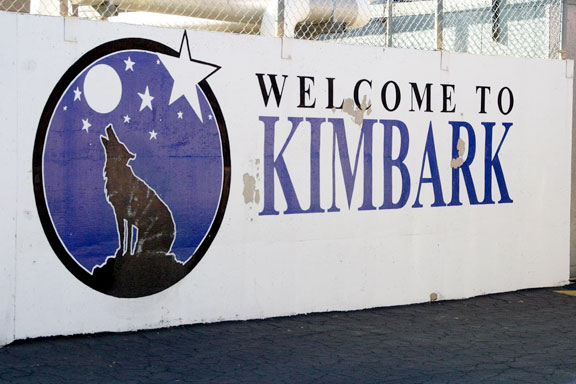 The California Positive Behavioral Interventions & Supports (PBiS) Coalition honored 41 San Bernardino City Unified School District (SBCUSD) schools for their efforts to instill positive behavior habits in students, including a gold award for Kimbark and Riley Elementary Schools.
PBiS creates a safe and welcoming school culture where all staff work together to support students as they learn to be socially and behaviorally successful, not just in school but for life. Rather than an emphasis on a list of prohibitions (Don't Hit, Don't Be Disruptive), staff at PBiS schools focus on modeling, teaching, and practicing three to five positive expectations, like Be Safe, Be Responsible, and Be Respectful. Within this context, staff teach and coach students to keep their hands to themselves and stay on task, among other school rules.

According to research, an over-reliance on the use of punishments and penalties can actually discourage appropriate behavior.
The PBiS Coalition evaluates schools on the three tiers of the program. Tier 1 is universal interventions and support for all students, which is aimed at stopping behavior problems before they start. Tier 2 provides targeted support for groups of students who may continue to exhibit some inappropriate behavior. Tier 3 provides individual support for the few students who were not successful under Tier 1 and 2.
SBCUSD schools, as well as other PBiS schools across the state, were scored on how well they implement all three tiers using a nationally recognized evaluation method. Based on those scores, schools could earn gold, silver, or bronze recognition.
Kimbark and Riley Elementary Schools each earned a gold award.
The SBCUSD schools that earned Silver were: Anton, Arrowhead, Barton, Bradley, Brown, Cole, Davidson, Del Rosa, Hunt, Jones, Kimbark, Newmark, Ramona-Alessandro, Riley, Roosevelt, Thompson, Warm Springs, and Wilson Elementary Schools; Paakuma' K–8 School; Arrowview, Chavez, Curtis, Del Vallejo, King, Serrano, and Shandin Hills Middle Schools; and Indian Springs High School.
The SBCUSD schools that earned Bronze Recognition are: Cypress, Fairfax, Lankershim, Lytle Creek, Bonnie Oehl, and ParksideElementary Schools and Arroyo Valley, Pacific, San Andreas, San Bernardino, San Gorgonio, and Sierra High Schools.
---
Join our newsletter for weekly wrap-ups of our community coverage, exclusive advertising opportunities and local business specials!