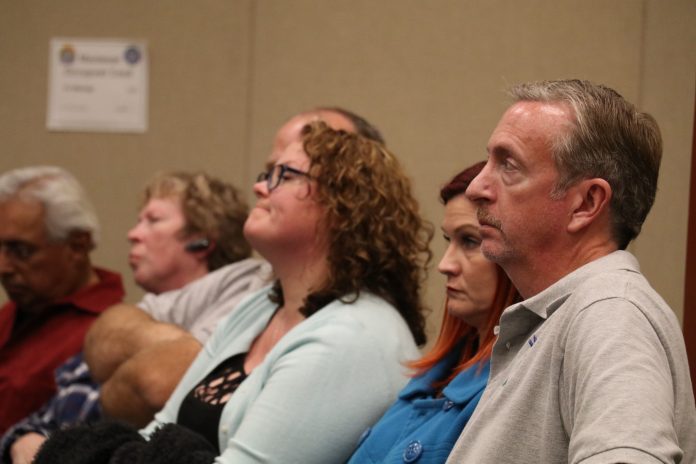 Dozens of Reche Canyon residents spoke in opposition to proposed commercial development in their community during the Colton City Council on Tuesday evening.
"I've seen a lot of people come from out of town to tell us what we want and where we live," said Kathy Sanchez, who has lived in Reche Canyon for over 30 years. "If they were smart they would know that we all moved here for the rural atmosphere–not for the convenience of having a store on our block."

Councilmembers on Tuesday voted on allowing consultants to analyze potential environmental impacts future commercial development may have on the Reche Canyon community.
Riverside-based environmental firm LSA Associates Incorporated will be conducting a study to examine whether the Reche Canyon Plaza Project–a proposed business plan that aims to bring a gas station and retail stores on existing commercial land on 2651 Reche Canyon Road–may have impacts on traffic, noise, and pollution levels, city staff reports indicate.
Many residents argued that ongoing traffic congestion, reckless driving, blight, and crime will only worsen with commercial development. Others believe the proposed Plaza Project "conflicts with original plans."
"The Reche Canyon Specific Plan states that only limited commercial use would be done within vicinity of the mobile home park," explained Melanie Wilson. "The vast majority of residents do not want this commercial development."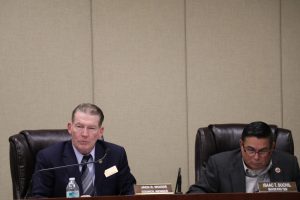 Wilson also accused District 5 Councilmember Jack Woods of belittling and insulting them when they expressed opposition. "We don't deserve to be treated this way," she said.
Mayor Richard De La Rosa defended Woods by telling residents that the newly elected representative asked to pull the item on December 15, 2016 because he needed more time to learn about the issue.
Development Services Director Mark Tomich explained to residents that an official application for commercial development has not been submitted and that existing discussions have revolved around concepts only.
"Once we get the actual application and have a better idea of what they are proposing, we will reach out to the community to obtain their input."
Despite praising residents for their passionate appeals, councilmembers urged residents to be patient.
"I know it's a big problem," said Councilman Isaac Suchil. "Give your representative time to get up to speed on the issues."
"Let's not get into an uproar yet," said Councilman Frank Navarro. "We need to work together. I will work with you, and Mr. Woods, to satisfy your concerns. This is very preliminary."