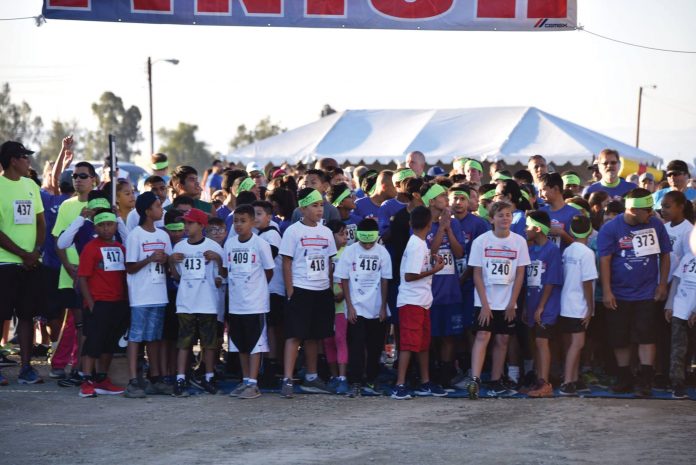 Rialto students, their families school and city officials, including local businesses convened at the CEMEX plant on Sunday, Oct. 8 for the 4th annual Run Around the Rocks event with over 212 registered runners from 12 out of 29 district schools competing on 19 teams.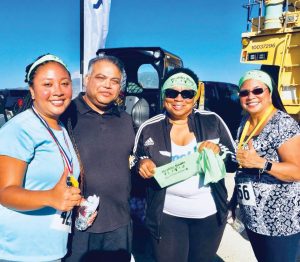 "I have always been a firm believer in having the opportunity to enjoy your environment, your space, and getting creative in fun ways to get out and exercise," Mayor Deborah Robertson said about how the idea originated. "This event offers the opportunity for the community to get out into the rock quarry and see how well it's being maintained and how the mining industry operates."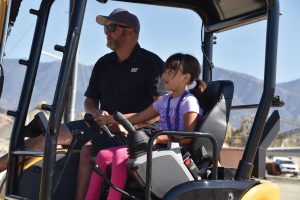 Students learned how local minerals and rocks are transformed into everyday household items, as well as explored some of the largest equipment used to extract rocks and gravel used to build infrastructure throughout the region.
Prize money from the 5K run through the quarry goes directly to the participating school to benefit its STEM (Science Technology Engineering and Math) program.
In the secondary category Eisenhower High won the top prize of $1,000, Jehue Middle School took $750 and Frisbie Middle School won $100. In the elementary school category Trapp Elementary took home $750 and Myers $600.
According to Robertson, Randall Lewis of Lewis Corp. a committed supporter of Healthy Rialto, was so amazed by the event and avid participation that he donated $100 to every class that did not place.
Additionally, a total of $4,000 was raised by the community for Rialto Unified School District's STEM program, Robertson noted.
As the county's designated Champion for Health, Robertson pointed out this annual event offers families a fun occasion to enjoy the outdoors together and play in the "dirt."
"This is a run and walk event, so there were parents pushing their strollers and enjoying the wildlife. I wonder if we allow our kids enough opportunities to have weekend explorations of our environment."
---
Join our newsletter for weekly wrap-ups of our community coverage, exclusive advertising opportunities and local business specials!