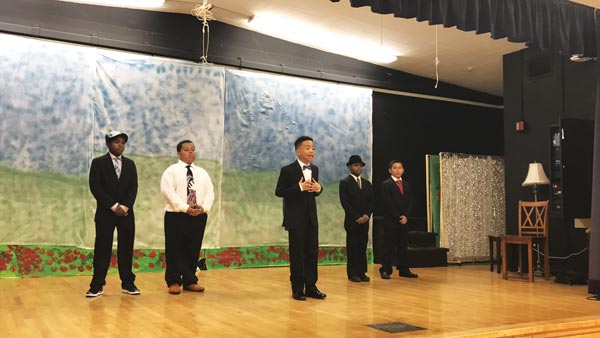 There's still time to see Rialto Unified students shine. The district's annual Puttin' On the Ritz Fine Arts Gala is Saturday at 6 p.m. at Carter High School and tickets for the star-studded student event are still available.
Marking its 13th year, the gala provides an opportunity for students to showcase their artistic abilities ranging ein everything from singing and dancing to musical talents. The black tie event also doubles as a fundraiser in support of keeping fine arts alive within the district.
The 13th annual Puttin' on the Ritz student showcase includes the talents of Alyssa Daniels, Kourtney Thomas, Gianni Vergara, Los Charros, Danza Asteca, Ahlana E. Ruiz, Henry Trio, Isabel Cabrera, Medliz and Jasmine Utterback.
Tickets are available at www.rialto.k12.ca.us.