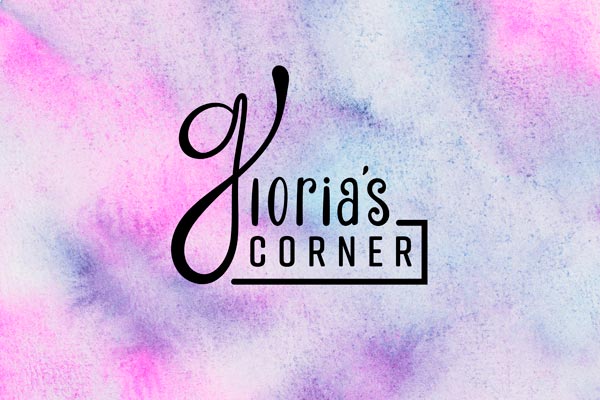 Hispanic Heritage:
Now to October 15 – the Bloomington Branch Library of the San Bernardino County Library will feature a variety of special events, activities and recommended books to read in celebration of Hispanic Heritage Month. The library is located at 18028 Valley Blvd. For information call (909) 820-0533 or visit the library's online catalog at www.sbclib.org Dance

Classes:
Mondays – Now to October 15 – the Redlands Community Center will hold Ballroom Dance Classes from 7:00 to 8:15 p.m. at the Center, 111 W. Lugonia Ave. This group of classes will focus on the waltz. Tango lessons will be offered October 22nd to November 12th. Classes are $25 per couple per lesson. For information call (909) 798-7572 or email RecreationStaff@cityofredlands.org.
Exhibits:
Now to October 14 – the San Bernardino County Museum, 2024 Orange Tree Lane, Redlands, presents "Nuestra Cultura Colorida," an exhibit honoring Hispanic Heritage Month. It's organized and curated in partnership with the Inland Empire Latino Art Association, featuring works by Inland Empire artists.
Now – October 31 – the Garcia Center for the Arts presents a photographic exhibit by Michael Hardison, "This Beautiful San Bernardino" at the center, 536 W. 11th Street, San Bernardino. Hardison's view: "… the City is beautiful with a rich and diverse history and with the potential to regain its vibrancy and strength." The images in this exhibit and forthcoming books portray the artist's view of San Bernardino – "…confirming that beauty exists here, if you slow down and look for it." For information on exhibit viewing hours call (909) 888-6400.
Now – November 4 – the Riverside Art Museum (RAM) presents the 4 Threads: New Work, an exploration of the contemporary Chicano experience. This exhibit features the work Jaime Chavez, Gerardo Monterrubio, Jaime Munoz, and Jaime "GERMS" Zacarias. These talented and acclaimed artists share the exuberance, richness, and pathos of their complex cultural identity. Each brings their own perspective and personal exploration of their community: Jaime Munoz, Mesoamerican imagery; Jaime Chavez, Cholo styles of the 70's and 80's; Jaime Zacarias, cleverly stylized Lucha Squids; and Gerardo Monterrubio, clay vessels that combine the elements of Mexican mural painting with his artist beginnings as a graffiti artist.
Now – December 11 – the California State University San Bernardino Anthropology Dept. presents "InlDignity" an exhibit aimed at exploring and dismantling intolerance through the experiences of Inland Empire residents. In/Dignity takes its title from a double entendre simultaneously reading as a single word – indignity – and two separate words – in dignity. These two meanings capture precisely what the exhibit examines: experiences with oppression, discrimination, bigotry, exclusion, stigma, and prejudice, and simultaneously the pride and self-respect that is necessary for everyone facing injustice. The Museum is located in the university's College of Social and Behavioral Sciences building's third floor, room SB-306. The Museum is open 9:00 a.m. to 4:00 p.m. Monday-Friday. For information and to arrange tours call the museum director at (909) 537-5505 or visit: https://csbs.csusb.edu/anthropolgy-museum. Admission is free, parking is $6.00.
Now – December 29, 2018 -The Lincoln presents "Reflections of the Face of Lincoln" at the Lincoln Memorial Shrine, 125 W. Vine Street, Redlands from 1:00 to 5:00 p.m. Tuesday – Sunday (closed most major holidays). This exhibit, created by Garner Holt Productions, Inc., is housed in the Shrine's west wing. The show is for all ages, it's a combination of theme park and real history. Tickets are $5 per person for an 11-minute performance. For information and to make arrangements for groups call (909) 798-7636 or (909) 798-7632 or visit www.lincolnshrine.org.
Save the Date:
Friday, September 28 – the San Manuel Band of Mission Indians and California State University, San Bernardino present California Native American Day from 6:00 to 9:00 p.m. at the campus, 5500 University Parkway. This free family-oriented event features regional Native American dances from southern, central and northern California, crafts for children and favorite food such as fry bread.
Friday, September 28 – the Living 4 Giving Foundation will hold its Charity Crab Boil from 6:00 to 10:00 p.m. at The Morales Family Home, 12192 Country Club Lane, Grand Terrace. This event features plenty of fresh crabs and all the fixin's, plus refreshments for all ages. Tickets for this volunteer driven charity are available through Eventbrite.
Friday, September 28 – the Redlands Community Center, 111 Lugonia Ave., presents "Glow Out" from 6:00 to 8:45 p.m. this event is and evening of video games, dodgeball and the cosmic game room. Tickets for $1 per person includes pizza and soda. In addition participants 6 -17 can, for an additional $1, purchase tickets for one 10-minute laser tag session. Children 11 years and younger must be accompanied by a parent or guardian. Each participant and their parent or guardian must sign a waiver and photo release. For registration information visit the center or call (909) 798-7572 or online at www.cityofredlands.org/Recreation.
Saturday, September 29 – the Arts Connection Of San Bernardino County presents 2018 Arts Connection Conference from 9:30 a.m. to 5:00 p.m. at Copper Mountain College Bell Center, 6162 Rotary Way, Joshua Tree. Register online at: www.artsconnectionnetwork.org. This networking event is open to visual, performing or literary artists, arts organizers, arts administrators or community or civic leaders in San Bernardino County. This event features workshops on professional practices, discussions on topics in the expanding fields of art and creative practices and dialogue on the integration of arts and culture into communities.
Sunday, September 30 – the A. K. Smiley Public Library presents The Beatrix Potter Society Presentation and Reading from 2:30 to 3:30 p.m. at The Contemporary Club ( behind Smiley Park and the Lincoln Memorial Shrine) 173 S. Eureka Street, Redlands. To reserve seating call (909) 798-8684.
Sunday, September 30 – the Inaugural Akoma Community Jazz Festival will be held from 4:00 to 9:00 p.m. at Anne Shirrells Park Community Center, 1367 North California Street, San Bernardino. Attendees will enjoy a variety of music genres, food trucks with vegan options, and vendors. In addition, attendees are urged to bring lawn chairs and blankets, no food, glass bottles alcohol or beverages of any kind are allowed for this free family friendly event. For information call (909) 217-7956 or visit www.akomaunitycenter.org.
Monday, October 1 – the San Bernardino Valley College (SBVC) Arts, Lectures & Diversity Committee in conjunction with Latino Faculty, Staff and Administrators in celebration of Hispanic Heritage Month present The Hispanic Heritage Film Festival with the showing of the 2002 film Frida. This biographic film tells the story of artist Frida Karloff who channeled the pain of a crippling injury and her tempestuous marriage to Diego Rivera into her remarkable work. The film begins at 6:00 p.m. the SBVC Library viewing room 149. San Bernardino Valley College is located at 701 South Mt. Vernon Ave. Parking and admission are free.
Wednesday, October 3 – the Colton Joint Unified School District in collaboration with the City of Colton present the 3rd Annual College and Career Fair from 5:30 to 7:30 p.m. at the Gonzales Center, 670 Colton Ave. This free community event will provide students and parents with information on colleges, career pathways and training opportunities. Featured are workshops, food booths and hands-on activities geared to elementary and middle school students. Everyone is welcome. For information call (909) 580-5000.
Wednesday October 3 – the San Bernardino Valley College Arts, Lectures & Diversity Committee in cooperation with Latino Faculty & Staff and Administrators present the Nahuatl Language Workshop in celebration of Hispanic Heritage Month from 1:00 to 2:30 p.m. facilitated by Stephanie Lozano, this workshop focuses on an informal understanding of the once believed to be extinct language of the indigenous peoples of parts of North and Central America. San Bernardino Valley College is located at 701 S. Mt. Vernon Ave. Viewing is in Library Room 149. Parking and admission is free.
Thursday, October 4 – the San Bernardino Valley College Arts, Lectures & Diversity Committee presents The 19th Annual Animation Show Of Shows from 4:00 to 7:00 p.m. in room Art 144. This is a traveling selection of the year's best animated short films from around the globe, curated and presented by Ron Diamond, founder of Acme Filmworks. Admission and parking are free. San Bernardino Valley College is located at 701 South Mt. Vernon Ave. Registration is on Eventbrite.
Friday, October 5 – the City of San Bernardino Park's, Recreation and Community Services Department and the 2018 Inland Empire Senior Games Committee present The Senior Health and Resource Fair from 9:00 a.m. to 1:00 p.m. at the Fifth Street Senior Center, 600 West Fifth Street. This event features free services including blood pressure checks, flu shoots, haircuts, nutritional education, food and other health related resources. For information and to volunteer call (909) 384-5430.
Saturday, October 6 – Fighting 4 the Tata's Breast Cancer Organization is hosting a Breast Cancer Awareness Festival in the Park from 10:00 a.m. to 6:00 p.m. at Rialto City Park, 130 E. San Bernardino Ave. This free family friendly event features a Health Fair and education, competitions, the Ribbon Wall Of Love, Kids Zone, food and beverage vendors, live music, dancing, comedy, silent auction fundraiser and much more.
Saturday, October 6 – the Board of Directors of Community of Community Action Partnership of San Bernardino County (CAPSBC) presents a benefit Piano Recital and Gala featuring "Two Piano Journey" at 4:00 p.m. at the University of Redlands,1200 E. Colton Ave., Redlands. Featured artists are Michelle and Christopher Kuo, a world-class piano ensemble, performing the classical works of Sergei Rachmaninov. An elegant Reception and Dinner will follow the Recital emceed by Bryon Russell, former Lakers NBA Star. Highlight of the Gala is the presentation of the Community Action Legacy Awards. For information and tickets (special pricing for seniors and students) call (909) 723-1523 or email info@capsbc.org
Quote of the Week:
"The relations between rhetoric and ethics are disturbing: the ease with which language can be twisted is worrisome, and the fact that our minds accept these perverse games so docilely is no less cause for concern." – Octavio Paz – Mexican poet and diplomat – winner of the Nobel Prize in Literature (1977)
To submit an event or information for Gloria's Corner please email: gloscalendar@gmail.com. Deadline is 12 p.m. each Friday.