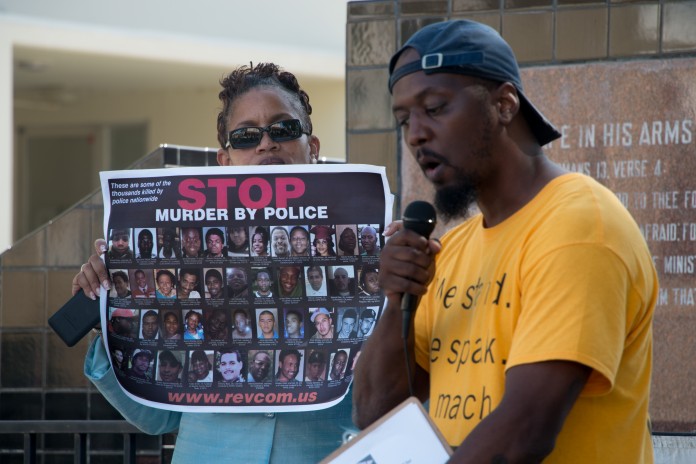 Local community advocates are planning to hold a demonstration outside the San Bernardino City Unified School District Board of Education Office on January 21–the day after Donald Trump takes over the U.S. Presidency.
The event is scheduled to start at 9 a.m.
The "Stop Hate Rally" aims to bring several organizations–the Inland Congregations United for Change (ICUC), Congregations Organized for Prophetic Engagement (COPE), the Youth Action Project (YAP), the United Nations of Consciousness, and the Blu Education Project–together for the purpose of making sure students are not directly threatened by what they identify as a "growing climate of hate."
"We realize that hate has increased in recent months because of the election and its aftermath," said American Civil Liberties of Southern California Community Engagement and Policy Advocate Luis Nolasco. "We're hoping to push policies that are representative of our community."
The rally is part of a nationwide day of action to shed light on some of Trump's proposed policy changes, which include the repealing of Barack Obama's Deferred Action for Childhood Arrivals (DACA) executive action and Affordable Care Act. The former has provided work authorization to over 700,000 undocumented immigrants that entered the country illegally as children.
The aforementioned groups are hoping to encourage district and city officials to enact policies that provide protections to immigrant families, protect and provide access to health care, and defend those that face discrimination on the basis of gender and ethnicity.
"Public education and accessible health care are human rights," Nolasco said.
Board Member Abigail Medina believes it is the job of the school district to ensure the safety of all students.
"Safety is one of our top priorities," Medina said. "It means hated and discrimination have no place in our schools. I will continue to fight for every child and our mission to provide a quality education for all."
Other demonstrations and rallies are scheduled to take place at Cal State San Bernardino, the Claremont Colleges, and at Ontario City Hall this weekend.