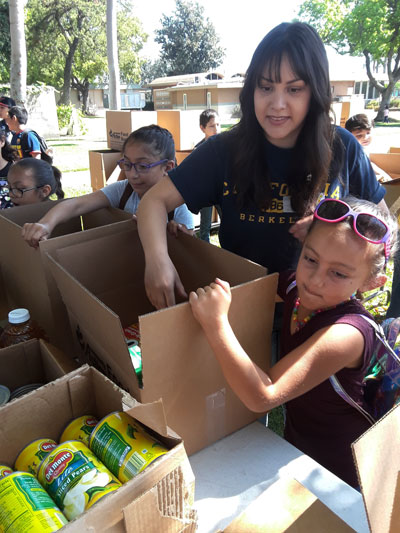 Over 1,000 Rialto Unified School District third grade students had the opportunity to not only learn about the planet's environment, but also about civics and community service during the 3rd annual Earth to Table event on Wednesday, Apr. 25 at the City Hall parking lot.
"This is an opportunity for students to learn that what the earth produces can be on their table, or even be their table," said Rialto Mayor Deborah Robertson at the outset of the event. "This is also an educational opportunity for students to become familiar with government and know that government isn't foreign, but here for them."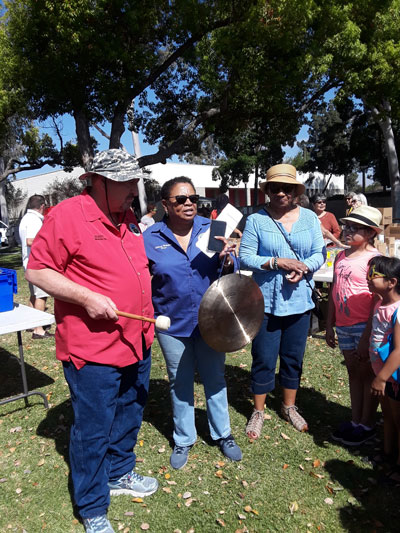 In addition to exploring rocks, soil and the benefits of planting trees, students had the opportunity to engage their altruistic sides by packing a total of 250 boxes for Community Action Partnership's Food Bank that will be distributed throughout the county.
"You will be packing 45 boxes in about 10 to 15 minutes," CAP Food Bank Director Brandon Romano told the first group of students who gasped in response.
"Thank you for coming out and helping people who are less fortunate than us," said Mayor Pro Tem Ed Scott, who then banged the gong setting the packing assembly line swiftly in motion.