A victory for public health: Fontana approves smoke-free parks ordinance
2 min read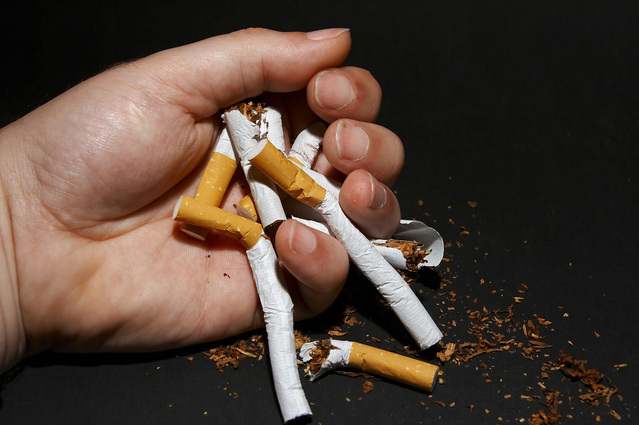 The American Lung Association in California applauds the Fontana City Council for voting in favor of public health and unanimously passing a smoke-free parks policy at its meeting on Tuesday, Aug. 14.
"We greatly appreciate the work of the Fontana City Council to adopt a smoke-free parks policy that will protect community members, especially children, from the dangers of secondhand smoke exposure while they're enjoying the city's parks and outdoor spaces," said Corie Goldman, Advocacy Director for the American Lung Association in California.
Fontana's new smoke-free policy will ban smoking, including the use of e-cigarettes, in all city-owned parks and facilities.
The new ordinance is the result of years of hard work by community members and teen groups who joined with the Lung Association to educate local officials on the health benefits of making city parks and facilities smoke-free.
"Being a part of Smokebusters for the past two years has only strengthened my passion for making change in my community. There's no better feeling than being a part of an amazing group that focuses on paving a healthier community for the future of Fontana," said Angie Bonilla, a member of Smokebusters, a group of teens dedicated to bringing smoke-free policies to their communities.
The new ordinance is expected to take effect by the end of October, following a second reading by the City Council later this month.
There are more than 300 cities and counties throughout California who have adopted similar ordinances to protect their communities from secondhand smoke exposure. For more information about strong local tobacco ordinances in California, visit www.center4tobaccopolicy.org.