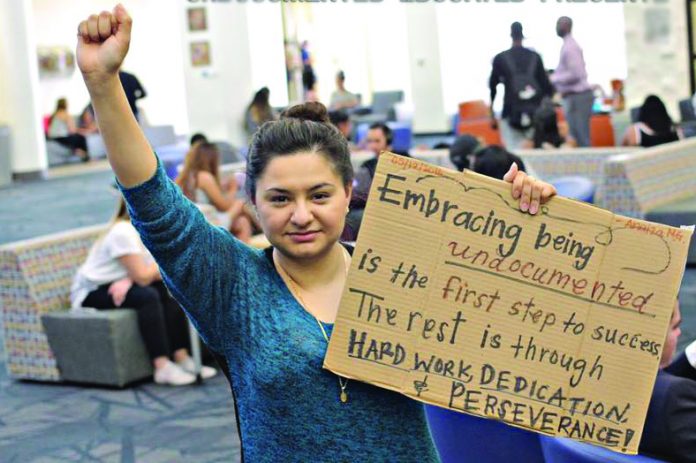 Congressman Pete Aguilar (D-San Bernardino) introduced the Academic Success Centers and Education Networks for Dreamers (ASCEND) Act on the house floor last week.
If approved by federal legislators, the proposed bill will establish grants to encourage colleges and universities to create and fund programs that support undocumented students.
Aguilar said motivation for the bill stems from his interactions with educators, community leaders, and students who expressed concerns over the lack of resources available on college campuses.
"It just surprised me that [undocumented students] have limited resources…and how good they were doing with so little," Aguilar said. "The need is there for them to have a safe space where they could meet and exchange information."
ASCEND will require Secretary of Education John B. King Jr. to award grants to institutions that aspire to help undocumented students with academic, career, and personal counseling, as well as with instructional services, admissions, and financial aid.
According to Aguilar's staff, two grants will be available to colleges and universities. One of the grants will be awarded to centers and clubs with an established source of funding; the other grant will be awarded to clubs and centers without funding.
King's office will be responsible for assessing how well college programs utilize their grants to establish or expand services for undocumented students.
Aguilar believes his bill may provide much-needed assistance in states that have historically discriminated against immigrants.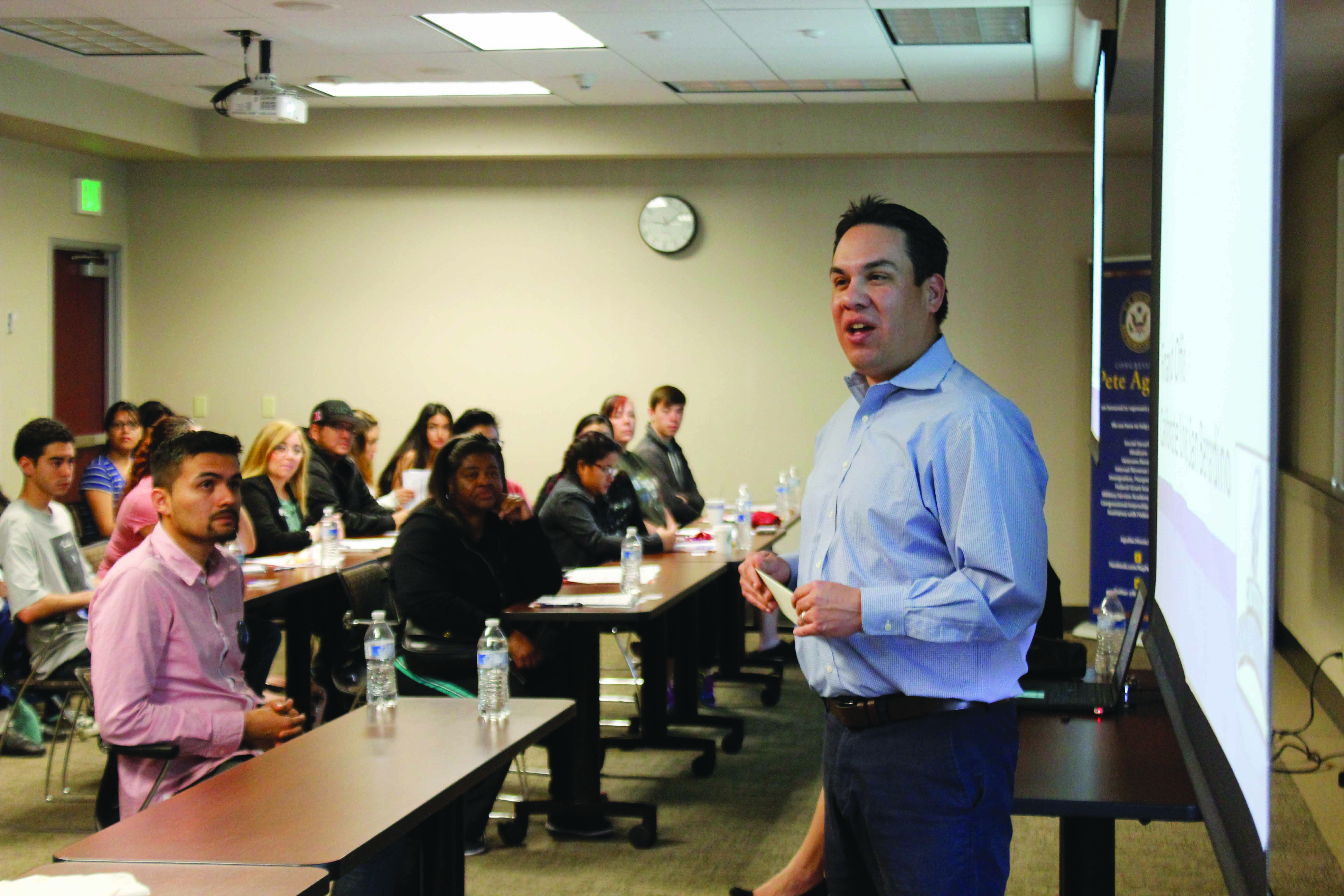 "There are schools and kids across this country that don't have that safe space," Aguilar expressed. "We tried to create this bill in a way that will be beneficial to everyone. The main focus is to ensure that young people achieve their full educational attainment irrespective of status."
Zun Huang-Lin, who graduated from the Ohio State University with a Bachelor's Degree in Economics in December 2015, said undocumented students in Ohio have a hard time finishing college because they lack support.
"They don't have anyone on campus that deals with [undocumented] students," explained Huang-Lin. "There needs to be a better process in place. A lot of high school students in Ohio are frustrated because they want to go to college, but they simply can't afford it."
Three local colleges–UC Riverside, Cal State San Bernardino, and San Bernardino Valley College–have established student programs for undocumented students in the past two years.
The Undocumented Student Programs at UC Riverside assists students with employment training, resume building, and graduate school applications, according to Program Coordinator Ana Coria.
"Our help makes them feel that they're not alone," she said. "We want them to graduate and move on."
The San Bernardino Community College District (SBCCD) expressed their support for Aguilar's bill. One of SBCCD's institutions, San Bernardino Valley College, is the only community college statewide with an undocumented student center.
"Federal policies and investments to facilitate college attainment among [undocumented students] not only promotes a better quality of life for thousands of California families, but it also reflects our core American values of fairness, hard work, and education," said SBCCD Chancellor Bruce Baron.
Huang-Lin believes Aguilar's bill could provide hope for undocumented students in Ohio, but is concerned that the state's Board of Regents will refuse to apply for the grant.
"I definitely think the bill might make a difference," he said. "But the institution has to be willing. If they do not apply, they don't have to bear the responsibility."