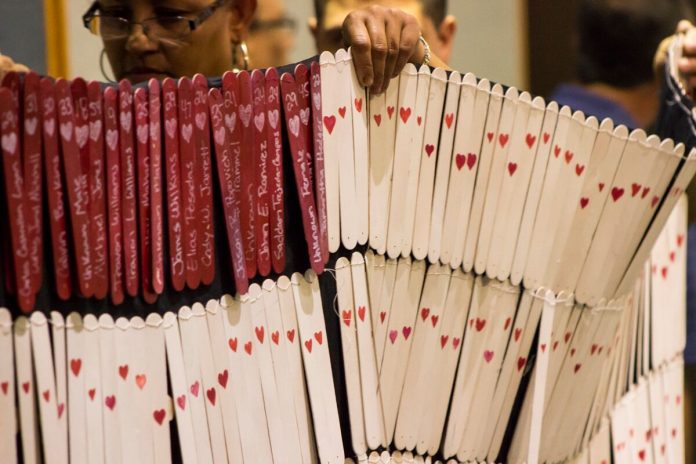 Two issues that continue to plague San Bernardino–gun violence and homelessness–were addressed by the City Council on Monday evening.
The Council voted 4-0 in support of instituting the Common Ground for Peace intervention program.
And although they also voted 3-1 in favor of holding a public hearing to discuss Mary's Village Homeless Center, they did not have the sufficient support to move forward with the motion.
Councilmembers John Valdivia, Bessine Littlefield-Richard, and Benito Barrios were not present at the council meeting.
City takes action on Ceasefire plans
Common Ground for Peace is based on Operation Ceasefire approaches from cities like Oakland, where shootings have declined by 40 percent since 2012. The intervention plan emphasizes collaboration between community leaders and law enforcement officers to reduce homicides.
Since last year, city officials have visited Chicago and Oakland to discuss ceasefire, while also submitting grant proposals in hopes of receiving support for a violence intervention program. Ninety-six people have been killed in San Bernardino within that same time frame, according to multiple news and police reports.
Mayor Carey Davis' Chief of Staff Chris Lopez explained that San Bernardino's version of Ceasefire will require an in-depth analysis of risk (violence), direct and respectful communication among partners, and relationship-based case management.
San Bernardino Police Chief Jarrod Burguan, despite admitting he was skeptical at first of Ceasefire programs, is impressed by the work being done in Northern California and expressed support for Common Ground for Peace.
"One of the changes we've been making is figuring out how to police this community smarter," he said. "One of the things we're trying to do is use data in a much more effective way. This will complement what [Ceasefire] does."
Although City Manager Mark Scott acknowledged it will take some time to implement Common Ground for Peace, he believes San Bernardino can benefit greatly from a Ceasefire program.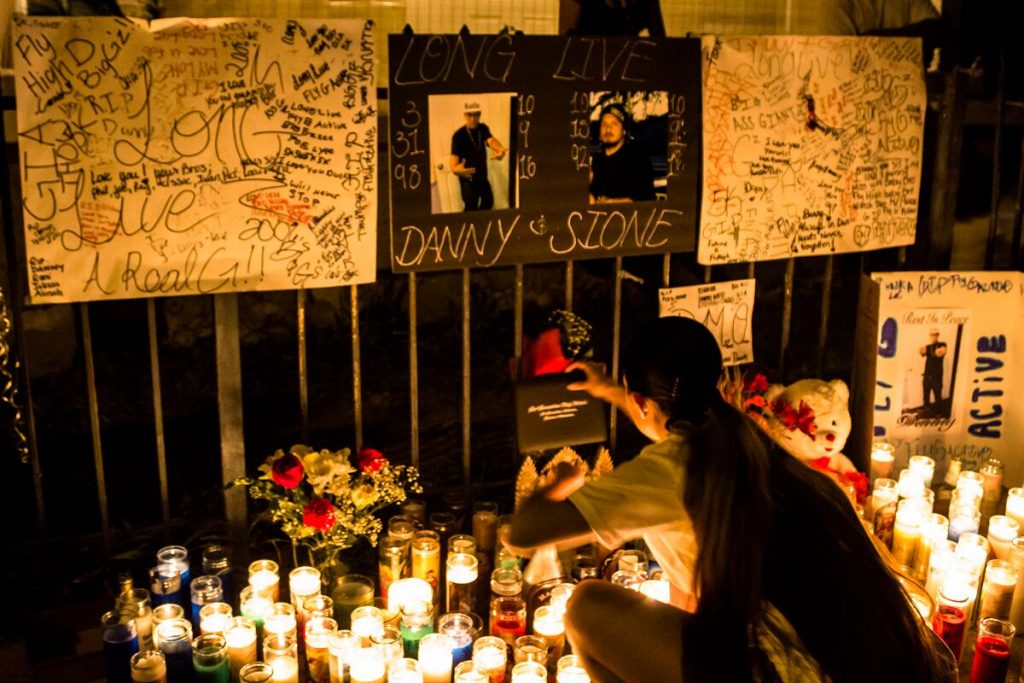 "We don't suggest that something like this will cut rates in half in 12 months" said Scott. "Anything this comprehensive will take some time. I believe we will start seeing results rather quickly."
Approximately 50 residents and clergy leaders began to congregate at City Hall at 5:30, according to Inland Congregations United for Change (ICUC) organizer Sergio Luna. A prayer group was held before the meeting to convey support for the intervention program.
"It's a proven program that will help reduce the homicides in our city," Victory Outreach Pastor Rick Alanis Jr. addressed to the council. "Our young people in this city are depending on it, and they are depending on you to make a difference."
Alanis Jr. stepped away from the council meeting to visit the home of the Ornelas family, who lost their son, Danny, in a shooting on Sunday morning. The pastor greeted Danny's family and friends–offering his support and services to the family.
"This is why I do the work," Alanis Jr. explained. "Our city needs to be proactive, instead of reactive."
No public hearing to take place on homeless center
Despite a significant display of support, plans to schedule a public hearing to discuss the construction of a homeless men's center in the third ward failed.
The proposed center, Mary's Village, was slated to serve approximately 120 homeless men in the city by providing housing, educational, and job training services. The center is modeled after an existing location, Veronica's Home of Mercy, located at 1476 W. 6th Street that helps serve women and children.

Councilmembers Henry Nickel, Benito Barrios, Bessine Littlefield-Richard, and John Valdivia oppose the project because they believe the center will attract homeless people from other cities.
Nickel, while hailing Mary's Mercy Center for their commitment to helping rehabilitate homeless people, underlined the importance of only serving homeless who are proven residents.
"Tomorrow the City Council of Riverside will hold a public workshop [on homelessness]," Nickel said. "They are doing their due diligence. They are discussing what is working and not working. We should take their lead."
Mary's Mercy Center President and Board Chair Father Michael Barry addressed Nickel, reminding him that, "he can't let personalities and personal rivalries get in the way of getting the issues solved."
"There's only one good reason this should be brought back, and that's because it's the right thing to do."