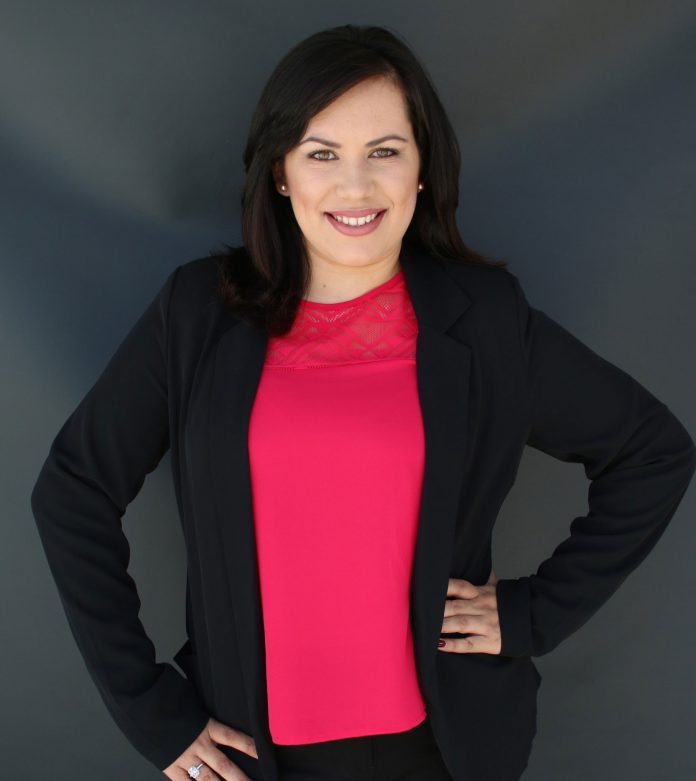 Rialto City Council Candidate, Ana Gonzalez, is a mother, educator, businesswoman, volunteer, and community advocat
Gonzalez attended public schools in Rialto, she is raising her children in the city, and she currently works for the Rialto Unified School District as the district parent center assistant.
"My top three priorities are to promote equal access and services to all residents. Having a 76 percent Hispanic population, it's so important to provide bilingual agendas, minutes and everything else…so the Spanish population can get involved," said Gonzalez.
She also shared that her second priority is to create environmentally responsible projects…with good pay.
"For example warehouses are generally temp agency jobs, which hire short term and those are not sustainable wages; with no health care or union benefits. With diesel traffic, it's making the air quality worse. In 2015 a report by an environmental group reported that Rialto's air quality is 201 points and the nation's air quality is 75 points," continued Gonzalez.
As a council member she will ensure that public safety departments have all of the resources they need to have fast response times when attending emergencies.
"We want to make sure our city is safe and that no one dies because our public safety does not reach out to them quick enough," Gonzalez said.
She also shared that one of the biggest challenges is the unfunded liabilities in Rialto.
"We're facing a $130 million deficit in paying pension plans…if we don't start paying those down our city can end up going bankrupt. That debt is expected to increase dramatically within the next five years. City council needs to prioritize making these payments instead of taking on new projects…in order to make sure our city council is being fiscally responsible," continued Gonzalez.
She said that she is whole-heartedly dedicated to the success of the city.
"I want to see higher education opportunities; such as vocational ed. I'm looking to prioritize infrastructure; and fix the roads. Our residents deserve to drive safe with clean streets. They deserve better opportunities for their families," Gonzalez said.
The council candidate has lived in the city of Rialto for over 21 years.
"I see the needs of our residents. I work for the Rialto City Unified School District as a district parent center assistant…I'm that link from home to school. I see the daily needs of our residents. We need to create more school programs for our kids," said Gonzalez.
"I'm also a community leader, fighting for justice, I'm a delegate for the 47th Assembly District. I'm always looking for opportunities to make sure legislators are bringing in money to get us resources," continued Gonzalez.
California State Senator Connie Leyva and Assembly Woman Eloise Gomez Reyes have endorsed Gonzalez in her run for city council.
"I'm very grateful to the both of them for helping our campaign. I say our campaign, because this is not for me…it's for the city of Rialto," concluded Gonzalez.
Gonzalez recently finished a full term serving on Rialto's Budget Advisory Committee; in which she helped create a 2-year budget plan for the city, and provided recommendations for the 10-year plan. She is also president of the Chicano Latino Caucus of San Bernardino County, and she is an elected delegate for the California Democratic Party.
For more information on Gonzalez, visit https://www.crowdpac.com/campaigns/386716/ana-gonzalez.