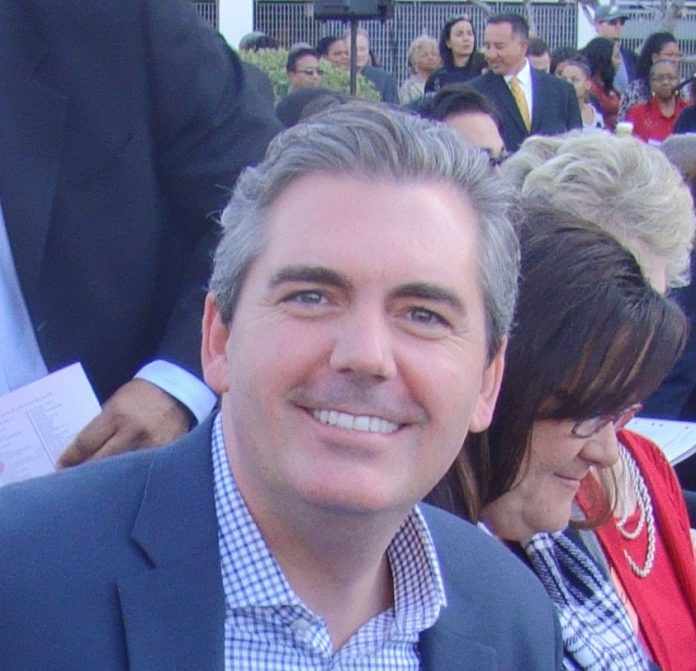 Assemblyman Marc Steinorth announced today that he is running to represent the residents of San Bernardino County's 2nd District, which includes the cities of Rancho Cucamonga, Fontana, Upland, and the unincorporated communities of Devore, Lytle Creek, San Antonio Heights, Mt. Baldy and the Rim of the World mountain communities.
"As the son of a career military officer, the importance of service to my country was deeply ingrained in me from a young age. Since first elected to the Rancho Cucamonga City Council in 2012 and then to the State Assembly in 2014, I've had more opportunities to benefit my community than I could ever dream. But I know I can do more." said Steinorth.
"Last year alone, I fought $370 billion in new taxes including the gas tax increase. I've fought to increase punishments for sex offenders and keep violent criminals in jail where they belong. I worked to make housing more affordable and the dream of homeownership a reality for all Californians. I worked to increase funding for career and technical training programs in our schools. I also worked on campaign finance reform to hold politicians accountable. I'm proud of everything I've accomplished and the bipartisan matter in which it was done."
"It's no secret that San Bernardino County residents are tired of listening to rhetoric while crime increases, there's a shortage of officers to keep us safe and the cost of living continues to skyrocket. We deserve a representative with real world experience that isn't just looking for their next paycheck. As the owner of a family run small business I've created thousands of jobs throughout my life and I don't plan to stop now. Actions speak louder than words and I've taken action for our community."
"I've shown that I can get things done and that's why I've decided to run for the office of County Supervisor. I truly believe this is where I will be most effective for our community and I'm excited for the opportunities and challenges ahead."
Assemblyman Marc Steinorth represents the 40th Assembly District which includes the communities of Rancho Cucamonga, Redlands, Highland, Loma Linda, San Bernardino, Mentone, Devore and Lytle Creek. Steinorth is a small business owner and father of two children, Madison and Mason.