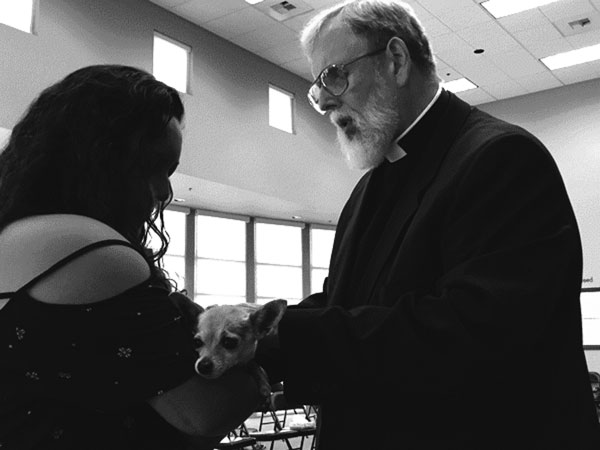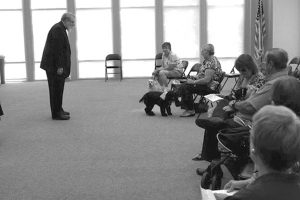 Furry companions and their humans seeking a moment of prayer and benediction are invited to the Humane Society of San Bernardino Valley's annual Blessing of the Animals Oct. 4.
The service begins at 6 p.m. inside the Joyce Martin Education Center, 374 W. Orange Show Road and is open to the public. Pets must be leash-trained or brought in a kennel.
This year's ceremony will be led by Pastor Woody Hall as he delivers a message of kindness through readings, song and prayer toward all creatures. A moment of remembrance will be offered for those pets that have passed. Following the service, Hall will offer individual blessings to pets.
Those who have lost a pet may bring a collar, toy, photo or other reminder for a blessing of memories.
Community members who cannot attend are also welcome to email messages to jhenderson@hssbv.org or post a message to the HSSBV Facebook page to be added to a Remembrance Board, which will be shared during the ceremony.
The blessing is held each year in honor of St. Francis of Assisi, the patron saint of animals, and designed to give thanks for the role pets and beloved animals have had in the lives of people.
The annual event is free to attend and drinking water will be available for pets.
To learn more call 909-386-1400 ext. 218 or visit the Humane Society of San Bernardino Valley's Facebook page, www.facebook.com/hssbv/.