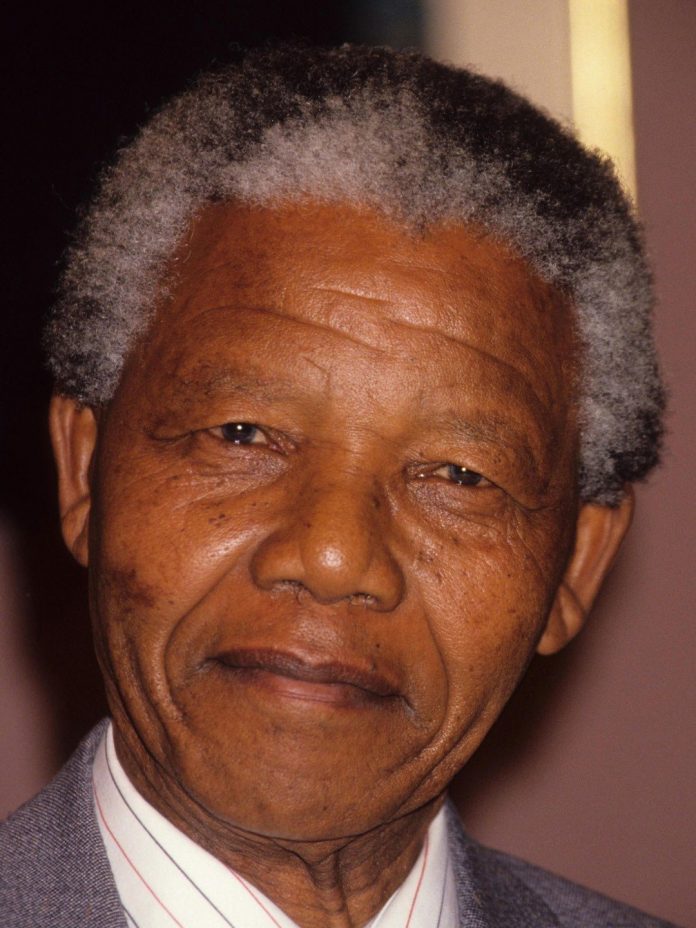 Nine undergraduate students from Cal State San Bernardino were in South Africa on July 18, which marked the 100th anniversary of the late Nelson Mandela's birth. While there, the students participated in the Mandela Day global call to action by not only seeking to understand his life and legacy, but also taking action in his honor.
Under the guidance of Tiffany Jones, CSUSB professor of history and department chair, they donated diapers, wipes and crafts to the Othandweni Center, a nonprofit orphanage in Soweto, Gauteng.

Although Mandela Day officially falls on July 18, the country celebrates his legacy and calls for action in the weeks before and thereafter. Mandela, who passed away in 2013, regularly celebrated his birthday by giving gifts to underprivileged children, and that inspired CSUSB students to drop off donations to the children at the center.
Jones and Kelly Campbell, CSUSB associate professor of psychology, who will be leading the study abroad program in summer 2019, hope to continue the practice and raise further funds for the orphanage to be delivered during the study abroad program next July.
The South African study abroad program also offered students the unique opportunity to visit Robben Island, where Mandela and many other activists were imprisoned, and meet Mandela's former prison guard, and later friend, Christo Brand.
Brand, who wrote his autobiography "Mandela: My Prisoner, My Friend (2014)", came with his wife to the guesthouse in Cape Town where the students were staying and gave a personal talk to the CSUSB group about his interactions with Mandela.
"It was wonderful to hear Brand's personal reflections about Mandela, and it was such an incredible experience for the students to meet with him and be able to ask him questions about Mandela," Jones said.
 The South African study abroad experience is full of exciting and unique opportunities for students. Not only do students visit various significant museums and sites — including the District Six museum, Lwandle Migrant Labour Museum, Pollsmoor Prison, the apartheid museum, Lillisleaf, Constitution Hill, the Hector Peterson Memorial, to name a few — but they also get to experience the culture and beauty the country has to offer.
This year, students got to hike to the top of Table Mountain, tour the Cape Peninsular and the Panorama Route, and pet a cheetah and spot the "Big Five" while learning about the importance of conservation at the Cheetah Outreach and Kruger National Park.
The impact of the program goes far beyond the initial experience.
As student Brianna Ortiz-Alaniz, explained, "My experience abroad has had a profound effect on a new perspective on life. Especially when visiting the townships. I don't believe I will ever see my life the same after that experience. I don't want to be the average American that is unaware of what is happening around the world anymore."